OMAHA – January 15, 2015 —Midtown's biggest holiday event, Miracle at Midtown featuring beautiful holiday windows decorated by arts organizations and other non-profits, including American Midwest Ballet was a big hit this past holiday season.
American Midwest Ballet received third place and a generous $500 prize from the Baer Foundation.
Other winners include Lauritzen Gardens and Omaha's Henry Doorly Zoo & Aquarium which received prizes from the foundation as well.
In this year's window, the ballet's Sugar Plum Fairy ruled benevolently over the magical Land of Sweets from The Nutcracker.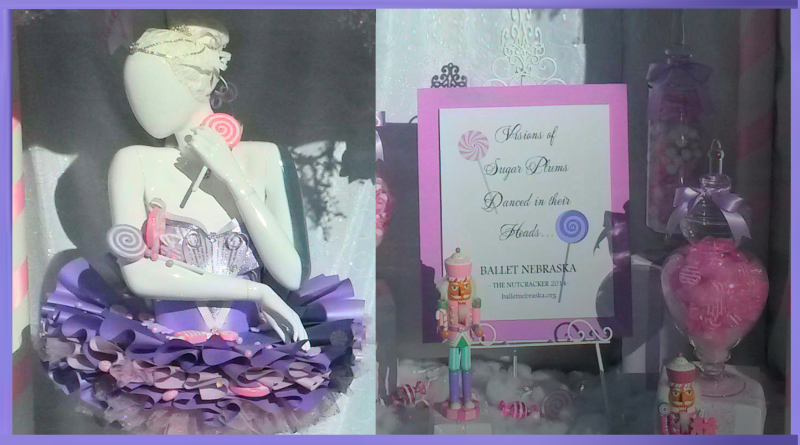 The display was organized by the American Midwest Ballet Guild with a team led by Michelle Kugler, Cathy and Tim Carrico, and Mia Bischoff with additional event help from Linda Morgan, Wendy Hamilton and Molly Bouc.
Miracle at Midtown Festivities kicked off  in November with a Family Fun Day. American Midwest Ballet and CRAVE Restaurant hosted story time with Sugar Plum Fairy, followed by opening night of the Holiday Light Spectacular, a 20 minute choreographed blend of magnificent lights and seasonal music projected on the Turner Park side of Midtown Crossing's condominium buildings.
The window remained on display from Nov. 22 through Jan. 1 to accompany the light shows each evening.