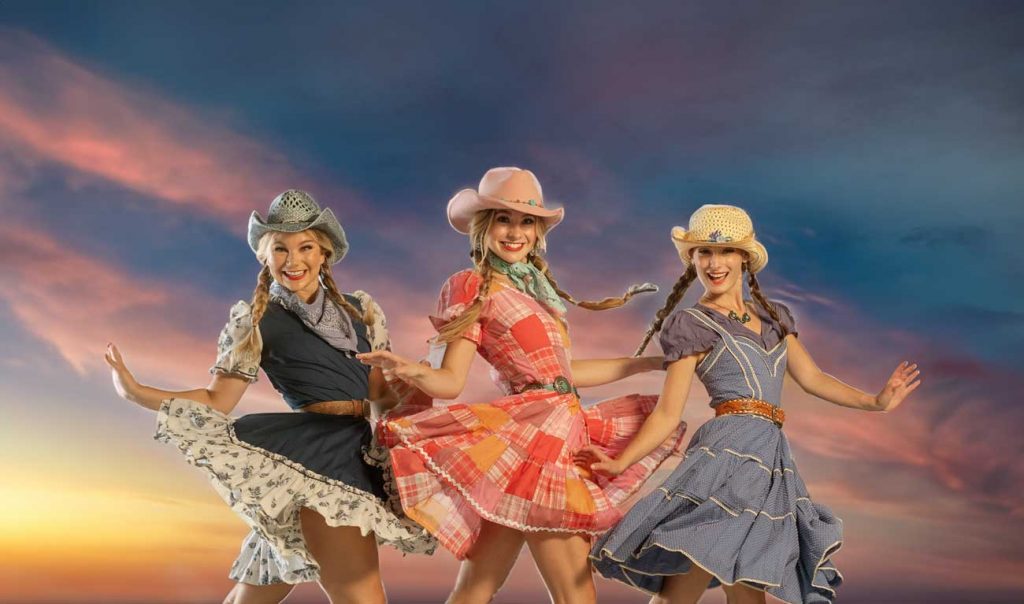 Momentum Close-Up: Erika Overturff's Go West!
[September 30, 2023]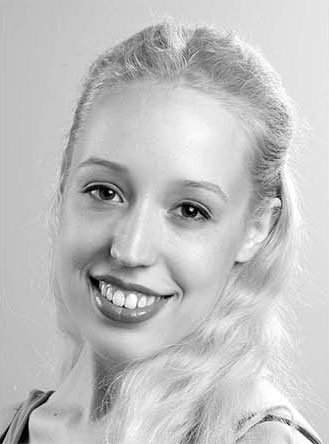 Collaborations with Joslyn Art Museum have always been a fruitful source of choreography ideas for AMB artistic director Erika Overturff, and Go West! is a good example.
Joslyn's 2015 exhibit Go West! Art of the American Frontier (on view from November 2015 to April 2016) featured more than 90 artworks and artifacts, and prompted Erika to create a ballet on this theme. The exuberant, spacious feel of Go West! is the result.
"The ballet is inspired by the spirit and stories of the American West," she said. "You can expect cowboys, tumbleweeds, and yodels galore!"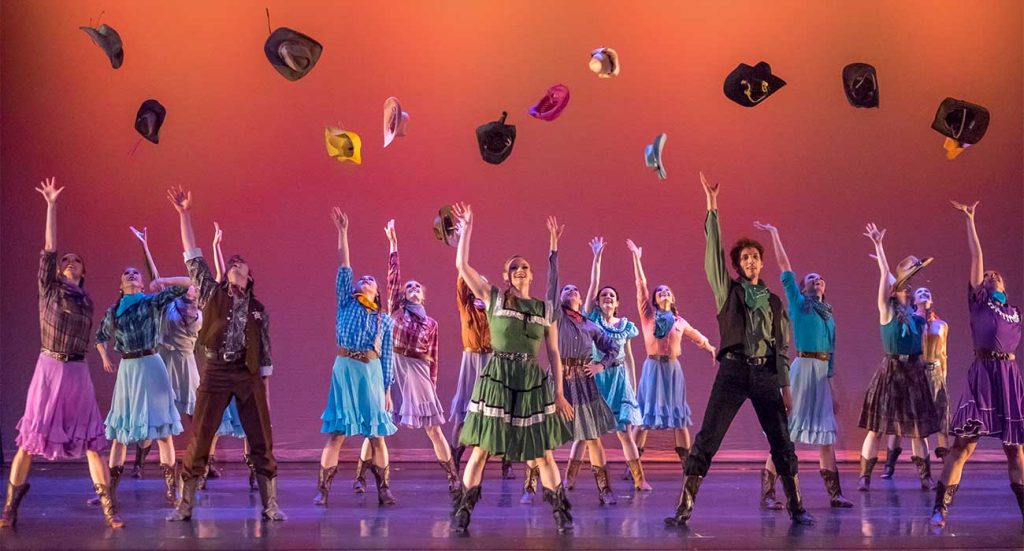 'An Amazing Energy'
Erika decided this big idea needed a big "canvas", so Go West! includes all 25 members of the American Midwest Ballet company.
"It is really fun to work on a piece that brings together the entire company in the cast," she said. "Having that many people on stage is exciting. It bonds us as a team and creates an amazing energy that the audience can feel!"