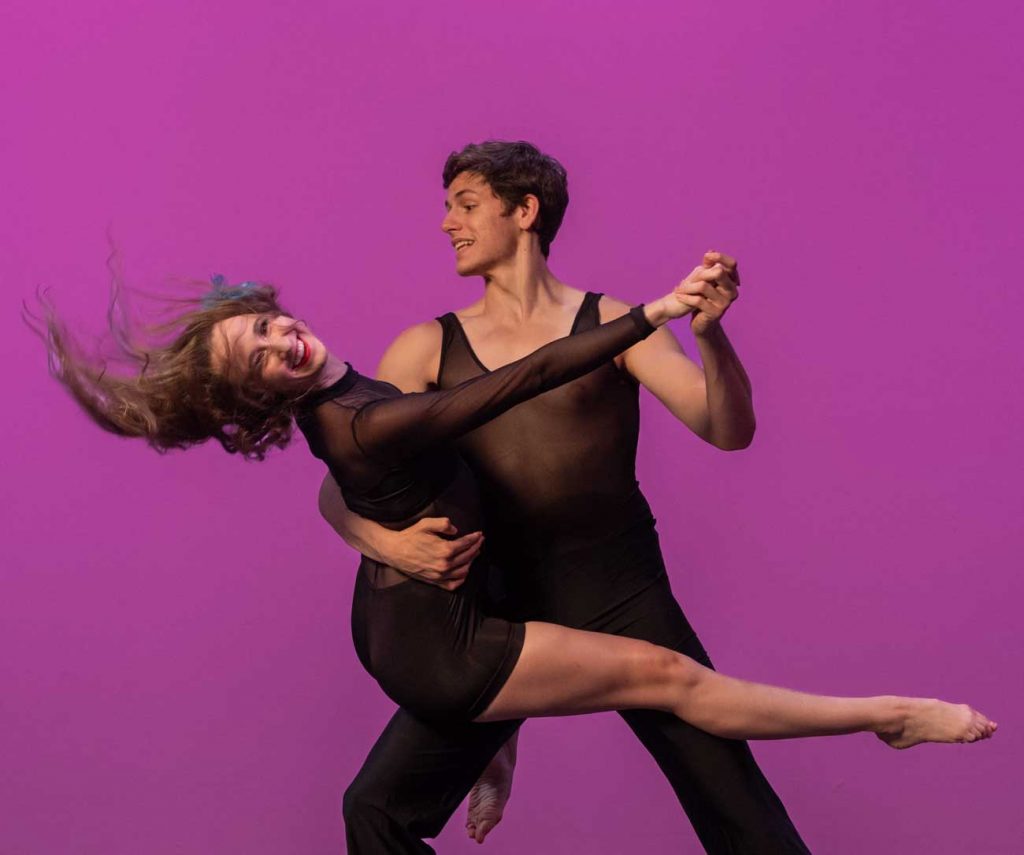 Momentum Close-Up: Monique Haley's Love Games
[September 16, 2023]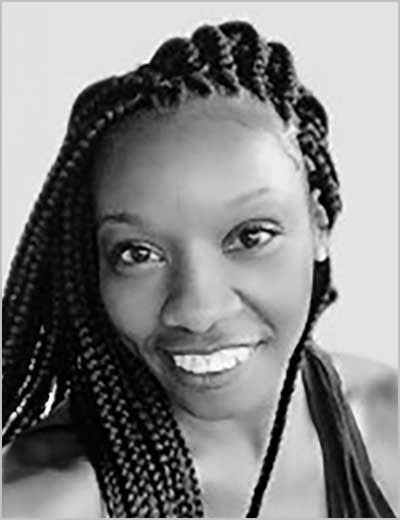 Created for the March 2012 edition of Momentum, Monique Haley's Love Games was American Midwest Ballet's first-ever commissioned work, and two company artists performing it this year – Erin Alarcón and Claire Goodwillie – were members of the original cast. Both of them vividly remember the challenge – and enjoyment – of their first encounter with Haley's lively work.
"The style of the piece definitely wasn't ballet, so I was maybe a little out of my comfort zone at that time," Claire recalls. "But I remember having a lot of fun with the movement. It's very lighthearted and kind of flirtatious, and it's also just about enjoying the stage with your friends."
"I was a little stressed at first, wrapping my brain around moving the exact way that Monique wanted," said Erin. "She wanted a lot of groundedness, a lot of flowing spine, which is very different than what we traditionally do in classical ballet. This time, it feels more comfortable to me, and I'm able to have more fun while I'm doing it."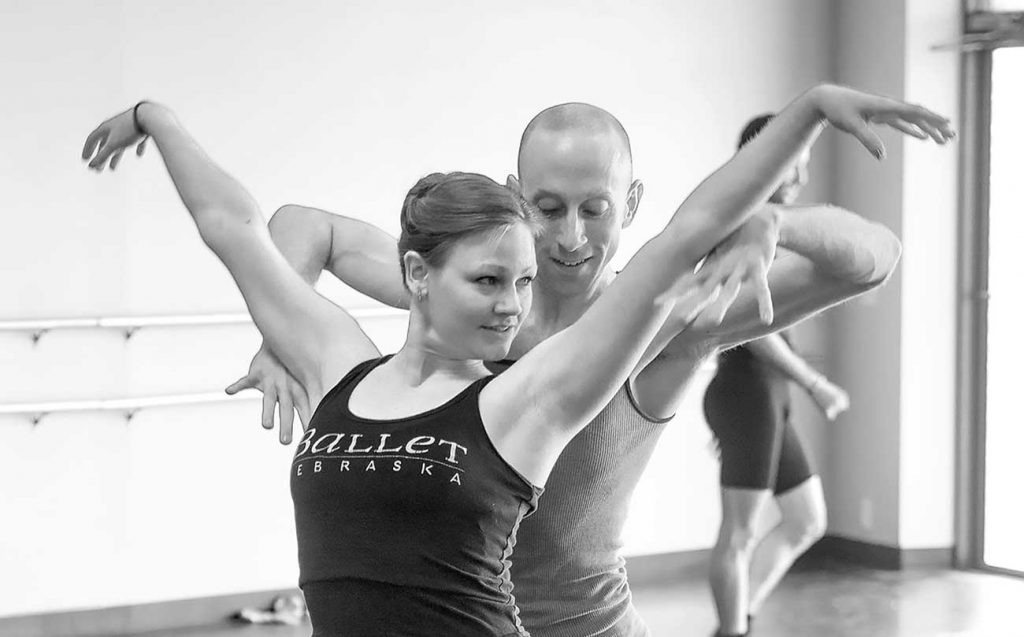 Community and Connection
One thing that makes performing Love Games special, Claire said, is the constant flow of glances, gestures, and byplay that help create the work's sense of community.
"It really comes down to human connection," she said. "I think that what takes the piece to another level is those moments where we connect, not just with a person with whom you're explicitly partnering, but also someone across the stage or someone on the other side of you.
"The movement itself is great, it's fun, but what makes the work sing is that the dancers are really connecting with each other. If we want to look for a deeper message, it might be that human connection is everything."