American Midwest Ballet has announced youth auditions for its April 26 and 27 production of Alice In Wonderland. Based on the Lewis Carroll novels, Alice In Wonderland is a magical fantasy ballet created by renowned master choreographer Kennet Oberly.
Student dancers ages 7 and older will audition for youth roles in the ballet company's full-length professional production of this literary classic.
Pre-registration is required by Wed. Jan. 16 in order to audition. No walk-in auditions will be possible.

PRE-REGISTRATION IS NOW CLOSED.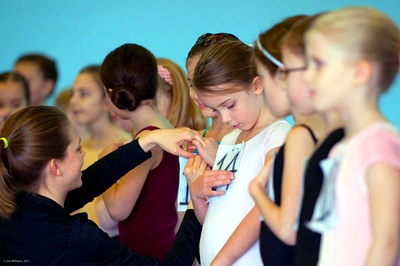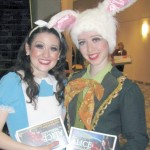 American Midwest Ballet's presentation of Alice in Wonderland graces the Arts Center stage at IWCC April 26 and 27, featuring the company's 20 professional dancers as well as members of its second company, American Midwest Ballet II.
Tickets are on sale now.
At left: Alice and the White Rabbit  stopped by to visit after American Midwest Ballet's performances of The Nutcracker.