American Midwest Ballet wraps up its fourth season May 2 and 4 with Momentum, its annual showcase of stylistically varied ballets — and this year's edition is the widest-ranging ever, artistic director Erika Overturff said.
"Our inspirations ran from Imperial Russia, to the African plains, to Greek myth," said Overturff. "The results are a tribute to the expressive range of dance, and the versatility of American Midwest Ballet's dancers."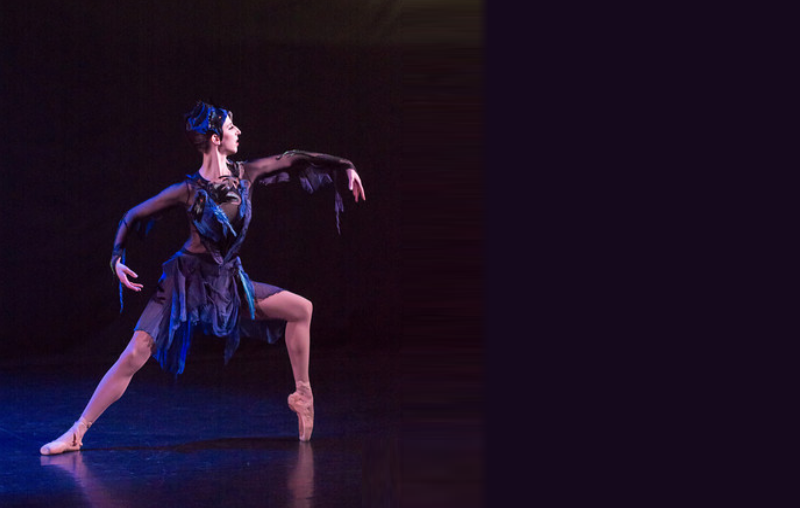 Overturff's new ballet Party Animals is an example of those far-reaching inspirations, she said. It began with her fascination with the wildlife of Africa's tropical savanna, such as lions, flamingos, crocodiles, elephants, and meerkats.
"These animals have such distinctive and interesting characteristics that I couldn't help seeing them as personalities," she said. "When I started listening to '60s music, it all came together: I envisioned my sophisticated 'party animals' all dressed up for a wild night out on the town." 
American Midwest Ballet's ongoing collaboration with Joslyn Art Museum inspired Matthew Carter to create his new ballet, Poseidon, in response to the museum's current featured exhibit, Poseidon and the Sea. Carter said his work combines the themes of ebb and flow, the dynamics of the ocean, and mythology's accounts of the sometimes tense relationship between the sea god Poseidon and his wife, Amphitrite.
Also on the collaborative team for Poseidon, he said, are Doane College art professor Monique Belitz and her students, who have created a new artwork – a large fabric mural inspired by the sea theme – as the backdrop for the ballet.
Other ballets on the Momentum program:
Les Odalisques: Excerpted from Marius Petipa's 19th-century classic Le Corsaire (The Pirate), this dance for three women is considered a showpiece of Imperial-era Russian choreography. Camilo Rodriguez, ballet master of Florida's Ballet Vero Beach, staged it for American Midwest Ballet.
Little Tomato: This time staging his own choreography, Camilo Rodriguez uses modern-dance technique in a light-hearted vignette that touches on themes of persistence and acceptance.
Blackbird: Erika Overturff created this solo for dancer Danielle Pite, calling it "a merger of the long, graceful lines of bird and dancer."
That's Where It's At: Choreographer Erin Alarcón says she enjoys wondering what life would be like if it were a musical; here, the music is by Sam Cooke, and the upbeat choreography is based on Alarcón's observations of people, relationships, and situations.

Momentum premieres at 8 pm Friday, May 2, at Omaha's Joslyn Art Museumm with a second show at 2 pm Sunday, May 4, at the IWCC Arts Center in Council Bluffs.
Tickets for May 2 (8pm at Joslyn) are available at Ticket Omaha.
Tickets for May 4 (2pm at Arts Center) are available at the box office (712) 388-7140.
Momentum is presented with major support from the Iowa West Foundation, costume sponsorship by Mutual of Omaha, and grants from the Lincoln Financial Foundation, the Nebraska Arts Council, and the Nebraska Cultural Endowment.