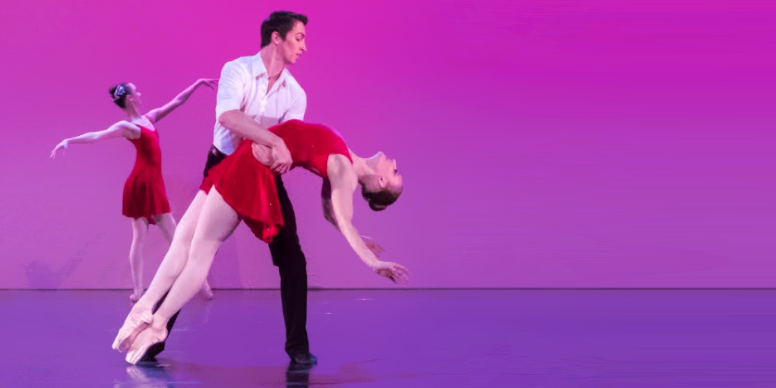 OMAHA — Dec. 22, 2017 — Unlike most of our company dancers, Omaha native Claire Goodwillie is already home for the holidays and excited to spend it with her family and fiancé.
But like everyone else, Claire will pack her pointe shoes the day after Christmas to fly to Vero Beach, Florida as she performs with her American Midwest Ballet co-workers in Nutcracker on the Indian River.
Even that trip will be a homecoming of sorts as Claire reunites with Ballet Vero Beach artistic director, Adam Schnell, whom she can uniquely call childhood teacher as well as current friend and boss.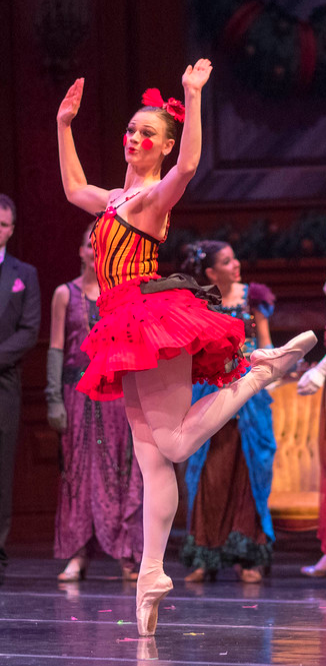 What roles are you performing in Ballet Vero Beach's The Nutcracker?
In Ballet Vero Beach's Nutcracker on The Indian River, I will be part of the Snow corps in Act I; then, I will be performing the role of the Dew Drop Fairy in Act II. I enjoy dancing both as a member of the corps de ballet and as a soloist, so I am excited that this show will provide me with the opportunity to do both.
Since I haven't been involved in the Snow scene in a number of years, I am definitely looking forward to being a Snowflake. No matter what version of The Nutcracker is being performed, the Land of Snow scene is always so magical!
However, I think the highlight for me will be taking on the role of the Dew Drop Fairy. The choreography is technically quite challenging, but so much fun to perform! I also feel honored that Adam Schnell entrusted me to bring this role to life for Ballet Vero Beach's inaugural production of Nutcracker on the Indian River. I can't wait to see how the whole production comes together!
How are you celebrating the holiday in between Nutcrackers this year?
My holiday celebrations will be pretty low-key this year, and I am really looking forward to it!
My fiancé makes killer pizza, so on Christmas Eve we will be hosting my parents, sister, and grandmother at our house for a pizza party. Then on Christmas morning, we always go to my parents' house for breakfast/brunch.
I am happily anticipating a very relaxed week before a busy performance week in Florida!
What is the best thing that has happened to you this season?
I always enjoy starting the year with Momentum, because it gives all of us as dancers the chance to do a variety of things right out of the gate.
While working with Ann Reinking and Gary Chryst is something I will never forget, I have to say I think my favorite piece that I have danced so far this year was Erin Alarcon's original work, Bricolage. It is one of the most technically difficult (and fastest!) works I have ever been involved with; but that made it all the more rewarding when everyone in the cast came together and we got to share Erin's vision with the audience! Plus, the music was so fun, that once I got the choreography into my brain and body, it was kind of impossible not to have fun!