Monday was a hard day. It was especially difficult, not just for the uncertainty and disappointment that have started to feel routine during this time, but because the artistic community lost a bright and beloved collaborator. American Midwest Ballet is deeply saddened by the passing of our dear friend, Travis Halsey. Although we cannot gather in person to share the many beautiful memories he left with us, today we join in remembering his unique and brilliant life.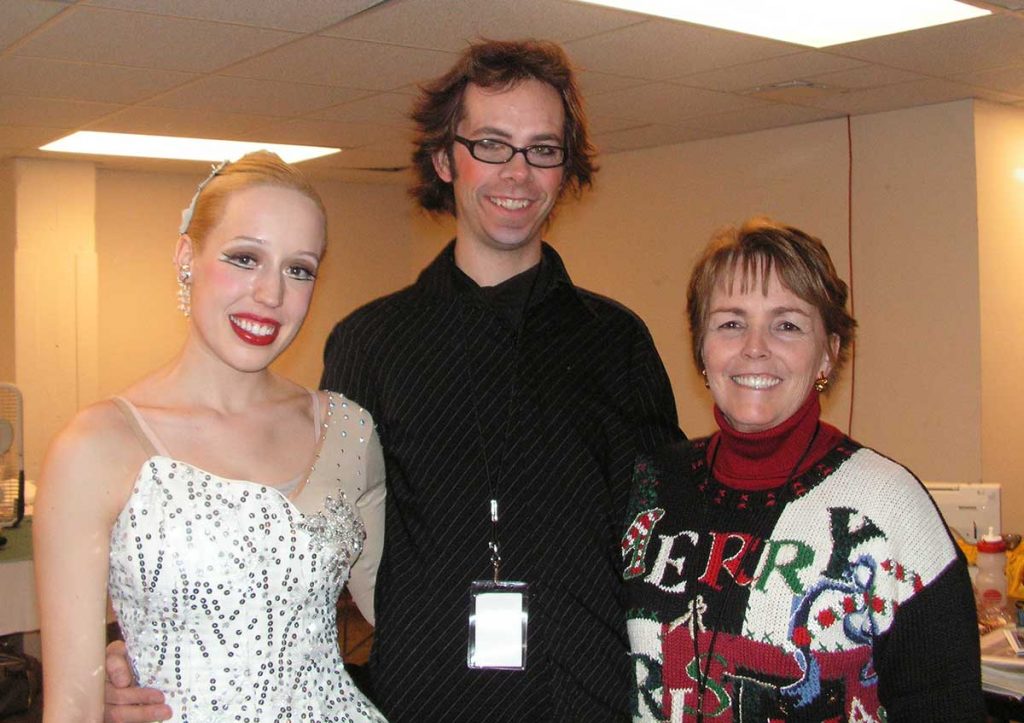 Originally from Springfield, South Dakota, Travis received his Bachelor of Fine Arts in Theatre Arts with an emphasis in costume design and creation from the University of Nebraska at Omaha. He designed and created costumes locally for American Midwest Ballet, the Omaha Theater Ballet, the Omaha Community Playhouse, Nebraska Shakespeare, and across the nation and internationally for organizations such as Texas Ballet Theatre, Houston Ballet, Joffrey Ballet of Chicago, Ballet West, Ballet Vero Beach, and Miami City Ballet.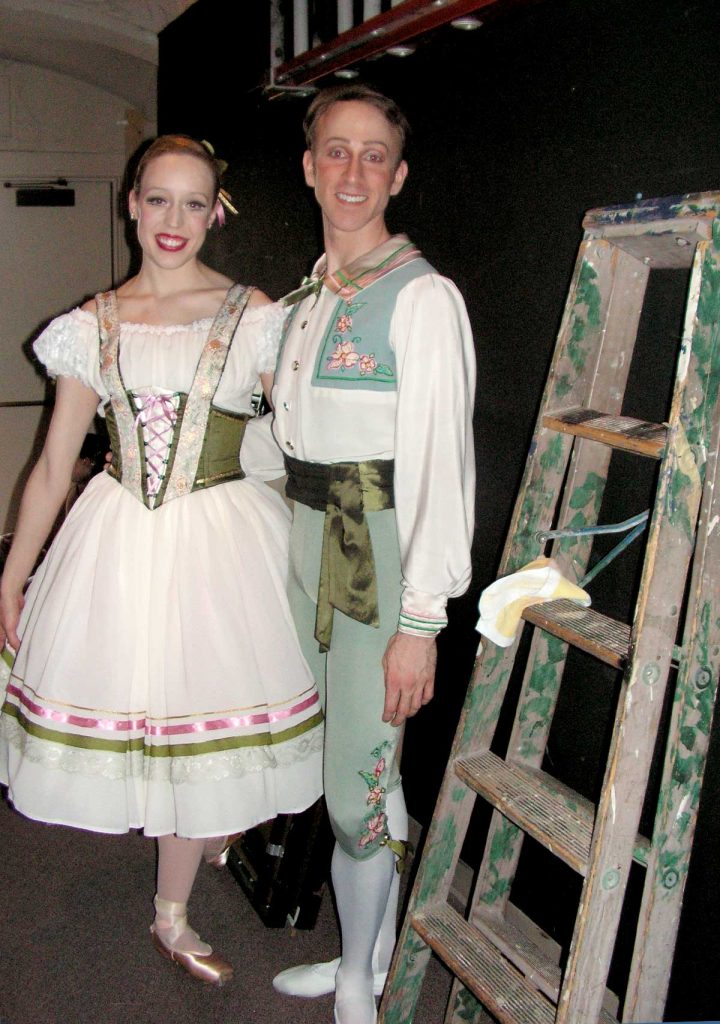 His Chicago-based firm, Halsey Onstage, specializes in costuming for ballet, opera, theater, circus arts, film, television, and many other forms of live performance. His work has been featured in films such as Chi-Raq, Divergent, Bolden!, and Transformers, television shows including Chicago PD, and Chicago Fire, and on Madonna's Rebel Heart world tour.
Travis' talent and creativity for design and intricate costume construction were unmatched, except by his unending kindness and indescribable open heart. Travis' positivity, humor, and zest for life were overflowing and seeped into every room he entered, leaving behind lessons in finding joy and laughter in every moment and never taking yourself too seriously.

Travis was also generous in sharing his experience and skill. He taught specialty classes around the globe in tutu construction, patterning, draping, sewing, and finishing techniques. Travis always made time to teach others informally as well, showing classmates how to sew and teaching coworkers new skills and tricks.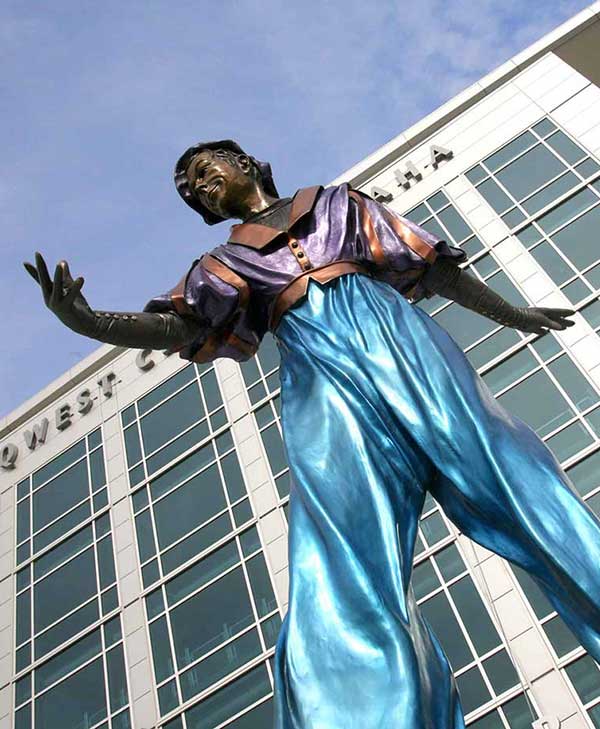 In addition to his costume artistry, Travis was a talented stilt walker who loved to thrill audiences and entertain children at festivals and parades. The bronze stilt walker in Matthew Placzek's "Illumina" series in downtown Omaha, Nebraska is modeled on Travis on his stilts.
(Photo: Matthew Placzek Studio)
Travis' impact on American Midwest Ballet can be seen in his breathtaking designs for ballets including Peter and the Wolf, The Flower Festival in Genzano, and The Wizard of Oz, and felt in the stories, laughter, and memories he's inspired in the AMB dancers and staff. The artistic community is worse for his passing, but better for his countless contributions and bottomless generosity. Our hearts are with Travis' family and friends all over the world.
A Travis Halsey Gallery
Photos of some of Travis' memorable creations. Click any image to see it larger…