American Midwest Ballet's world premiere production of Erin Alarcón's The Wizard of Oz was named 2019's Outstanding Local Dance Production at Sunday's Omaha Entertainment and Arts Awards. Congratulations to Erin from everyone at AMB for this well-deserved recognition!
"I am grateful to every single individual who had a hand in bringing this vision to life, and in turn sharing the magic of this story with others," said Erin, who both choreographed the full-length story ballet and danced the role of Dorothy in the production.
When The Wizard of Oz made its debut in May 2019, Erin said it fulfilled an ambition she had nurtured for 25 years.
"I was five years old when I performed in the Lullaby League," she recalled. "Every memory I have of that production, from rehearsals through performances, is filled with an overwhelming sense of joy.
"It has been a dream of mine to choreograph The Wizard of Oz for as long as I can remember."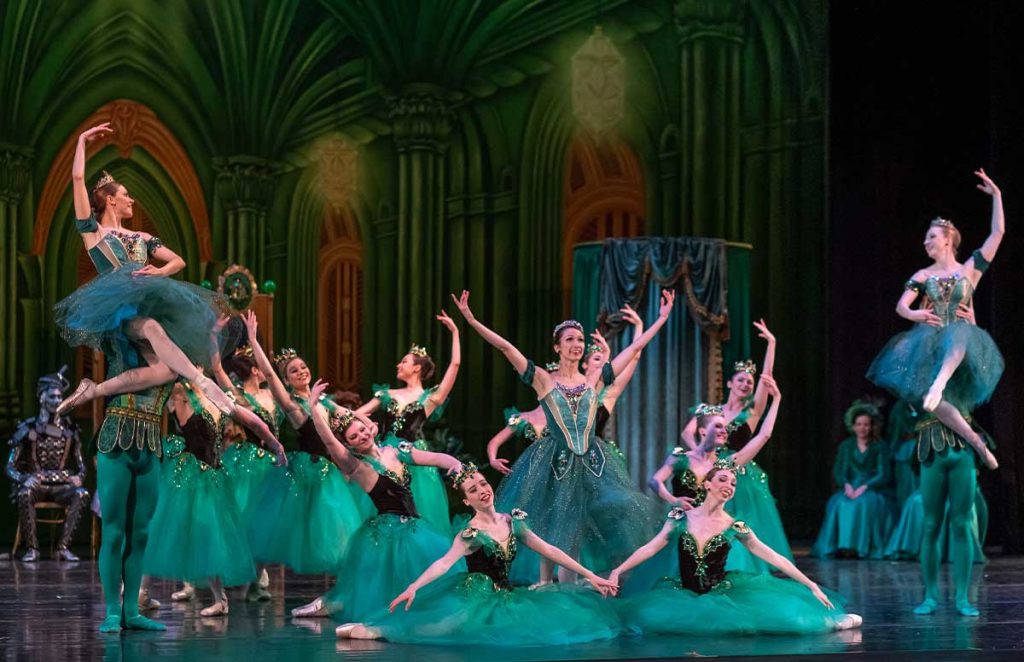 [O]ne of American Midwest Ballet's most recognizable dancers, Erin is known for roles ranging from the Sugar Plum Fairy in The Nutcracker to the tragic heroines of Swan Lake and Giselle. She also is the creator of critically-acclaimed short ballets including "One in Three," a powerful statement about violence against women, and Season 9's saucy, French-jazz-inspired "Bricolage."
This week, Erin and her fellow American Midwest Ballet dancers will be back at work, beginning rehearsals for our season finale, Swing, Swing, Swing! It's a homecoming of sorts for Erin, who first performed the ballet during her apprentice season in 2010 — proving that in ballet, as in the Land of Oz, there really is no place like home!