Oct. 4, 2013, Lincoln, NE  — American Midwest Ballet company dancer, Erin Alarcon choreographed an original work  performed by company trainee Chloe Watson at the beautiful Nebraska State Capitol Rotunda during the 7th Annual Hispanic Heritage Month Commemoration.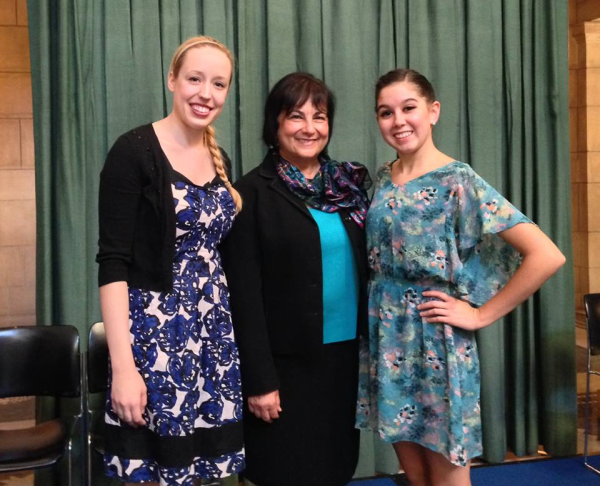 Nebraska's First Lady, Sally Ganem, presented the proclamation signed by Governor Dave Heineman marking Sept. 15 to Oct. 15 as Hispanic Heritage Month.
Alarcon's father is Ecuadorean and Watson's mother is Colombian, which lent an added layer of significance to the event for both artists.