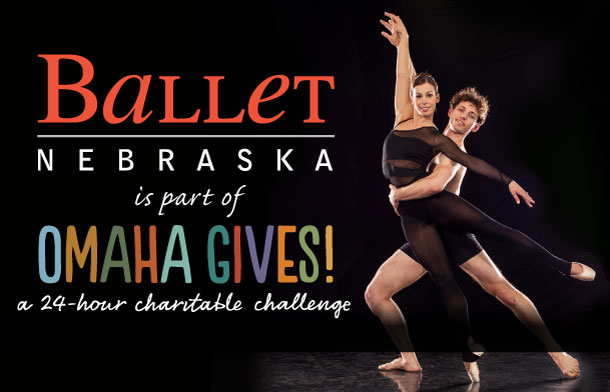 American Midwest Ballet and many other Omaha-based arts organizations, charities and other non-profits participated May 22 in Omaha Gives! – a 24-hour charitable challenge organized by the Omaha Community Foundation.
Omaha's professional ballet company was also the grateful recipient of an additional $1,000 prize donated by Omaha Steaks during this event. Read more about their generous commitment to American Midwest Ballet and the community in their popular Steak Bytes blog article on the ballet company.
Thanks to many contributions from this event, as well as additional grant awards, all of the matching funds needed for a $15,000 grant recently awarded to the ballet company by the Peter Kiewit Foundation have been accrued.
The generous Omaha community donated over $3.6 million to the city's non-profits during this 24-hour period.