OMAHA — Aug. 1, 2017 — The most wide-ranging company of dancers in American Midwest Ballet's history — 25 artists from 19 U.S. states and one foreign country — will start work today on the company's eighth season of professional dance, announced artistic director and CEO Erika Overturff.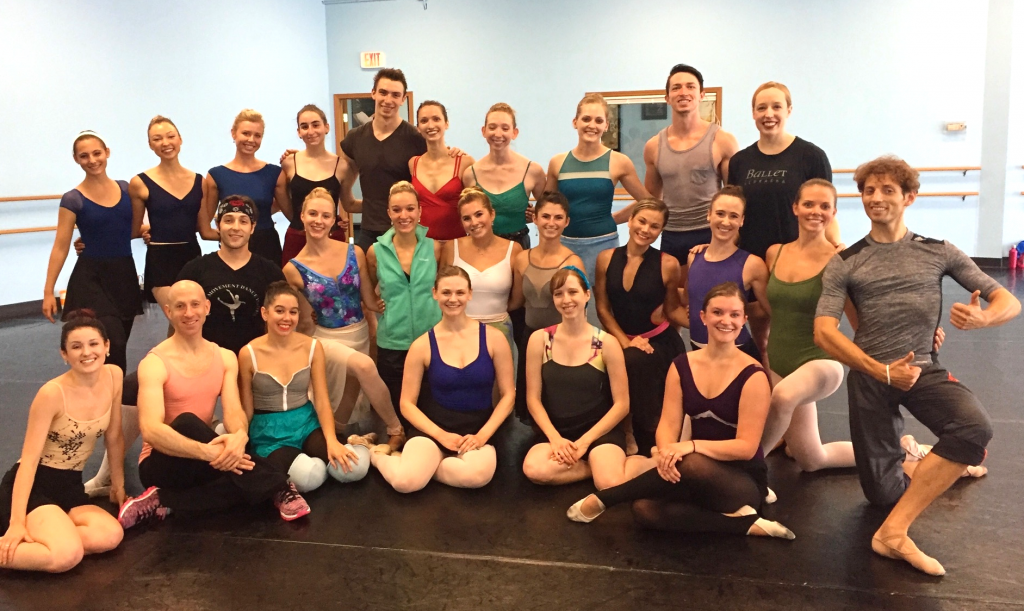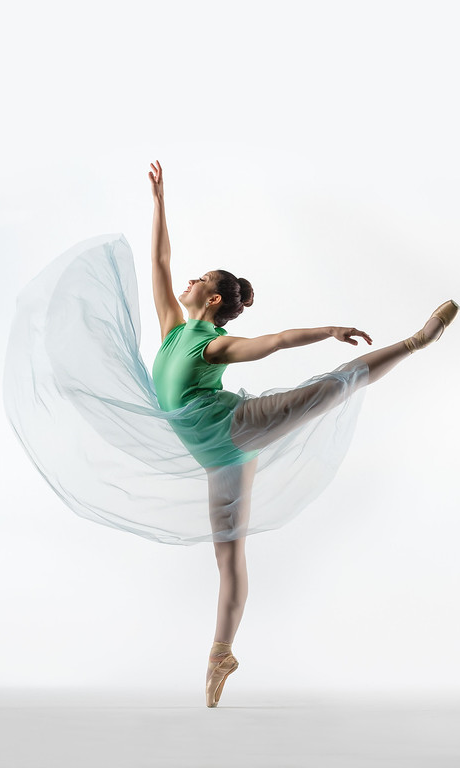 "We're hitting the dance floor running," says Overturff. "On our first day, we will start right in on a couple of brand new works that will premiere on our season-opening Momentum program in October.
"Over the next few weeks, Ballet Vero Beach guest choreographers will arrive to start rehearsals for our first Florida tour of the season. Broadway superstar, Ann Reinking, will be here to teach the dancers the Bob Fosse medley she will be staging for us," Overturff continues. "And we'll begin work on The Nutcracker! It's going to be a bustling start to the season."
American Midwest Ballet's dancers — company veterans and newcomers alike — are looking forward to the challenging schedule. "The dancers are stronger than ever this year," says Overturff. "Our returning artists continue to grow and develop each season; and we have some new talent joining us that we are eager to work with."
The public will get its first look at American Midwest Ballet's Season Eight company at its season opener, Momentum: Fosse Style! The award-winning mixed-repertory program will include Reinking's work and a variety of other ballets by resident artists and guests. Momentum performances are Fri., Oct. 20, at Joslyn Art Museum, and Sun., Oct. 22, at the Arts Center at Iowa Western.
Season Eight is the company's final season under the name American Midwest Ballet. For the 2018-2019 season, the company will be renamed American Midwest Ballet.
"We're all excited to get back to work," says Overturff. "I think this is going to be our best season yet!"
Season tickets are on sale now for American Midwest Ballet's three main stage performances.  Single tickets are available by contacting Ticket Omaha or Arts Center at Iowa Western box offices.

American Midwest Ballet is the region's professional dance company. Season Eight is presented with the support of the Iowa West Foundation, Douglas County, the Fred and Eve Simon Charitable Foundation, and the Richard Brooke Foundation, Premiere Benefactors; Omaha Steaks, Season Sponsor; and additional support from Cindy and Scott Heider, Nebraska Arts Council, and the Nebraska Cultural Endowment.