American Midwest Ballet's Momentum, its first mixed-repertory program, will feature an exciting collection of individual dance works from choreographers with fascinatingly varied backgrounds and creative approaches. Here's an overview:
Tatiana Bechenova's staging of Mikhail Fokine's Prince Igor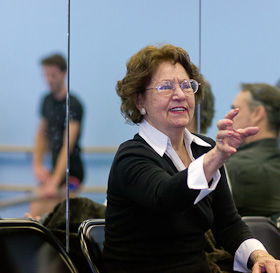 Tatiana (Tanya) Bechenova began training in Paris with Mariinsky ballerina Lubov Egorova. At age 14, she became the youngest member of Ballet Russe Colonel de Basil. She toured with the world-famous company for seven years, working with legendary dancers, choreographers and musicians including George Balanchine, Mikhail Fokine, Alexandra Danilova, Bronislava Nijinska, Serge Lifar, Frederic Franklin, David Lichine, Igor Stravinsky and Antal Dorati.
After leaving the Ballet Russe in New York, Bechenova became principal dancer for Agnes de Mille, performing on Broadway in Carousel. She later moved with her family to Dubuque, Iowa, where she taught ballet at Clarke College, opened her Academy of Ballet, and in 1968 formed the Dubuque City Youth Ballet. Together with her daughter Marina O'Rourke, she has trained generations of dancers including American Midwest Ballet's artistic director Erika Overturff.
Fokine created Prince Igor in 1909 for Serge Diaghilev's Ballets Russes company. Its original title was Polovtsian Dances from Prince Igor, the 1890 opera by Alexander Borodin from which it drew its music. Fokine's powerful choreography, inspired by Tartar folk dances, was revolutionary; when it premiered in Paris, audiences are said to have been so energized that they ripped off the theater's orchestra rail. Bechenova often tells students:
It's the ballets of Fokine that I see in my mind and that I can still feel in my blood. One doesn't dance a ballet like Prince Igor and ever forget it.
Harrison McEldowney's Call It Off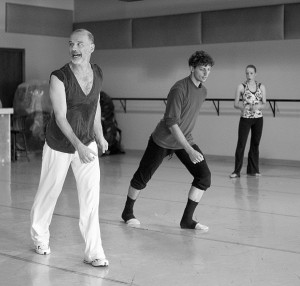 Chicago-based choreographer Harrison McEldowney has choreographed for Hubbard Street Dance Chicago, Hubbard Street 2, River North Dance Company, the Civic Ballet of Chicago, the Cerqua/Rivera Art Experience, Ballet Met, American Repertory Ballet, Louisville Ballet, Chicago Shakespeare Repertory, and he was resident choreographer for Configurations Dance Company. His original ballet Swing, Swing, Swing! was the first work performed by American Midwest Ballet, launching its debut season in October 2010.
McEldowney is the inaugural recipient of the Prince Prize and has received the Ruth Page, After Dark, and Choo-San Goh Awards for choreography. Other choreographic achievements include the opening work of the 10th Anniversary of Dance for Life, the finale of Dance Chicago's 10th Anniversary, the 35th Anniversary Tour of American Bandstand, directing the Australian Tour of More Dirty Dancing, the '92 Barcelona Olympics' Closing Ceremonies, and Carnegie Hall's Celebration of 125 Years of Musical Theater. He has choreographed for film and television and recently earned an Emmy nomination for his starring role in Billy Sunday. Harrison also directs shows for Royal Caribbean Cruise Lines including Freedom of the Seas, the world's largest cruise ship.
McEldowney describes Call It Off this way:
The first time I heard the song Let's Call the Whole Thing Off, it was on television, and Fred Astaire and Ginger Rogers were dancing to it. For me it was love at first sight, with the movie musical, with that dance genre, with the wit of great lyricists like Ira Gershwin. I loved the idea of the juxtaposition of those things with a modern day relationship. The times may change, the story does not: boy meets girl, boy irritates girl, boy dances his way into her heart. That is Call it Off. The great composer Meredith Willson called The Music Man a valentine…this is my valentine.

Edward Truitt's Empty Embrace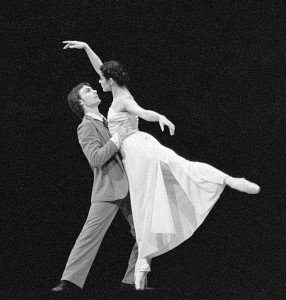 Former Nebraskan Edward Truitt graduated from Bellevue High School (now Bellevue East) in 1974. He danced with the original Omaha Ballet from 1976 to 1981, while earning a BFA degree in theater and dance at the University of Nebraska – Omaha. Internationally recognized as a teacher and choreographer, he has staged works in the US, France, Japan, Italy, and across Russia.
In 2005, Truitt's contemporary ballet Kinetic Ties was awarded first place for best contemporary choreography and second place for best overall choreography at the Grand Prix Italia International Dance Festival in Cesena, Italy. Holder of a master's degree in dance from the University of Oregon, he is currently Associate Professor and Director of Dance at West Texas A&M University.
Truitt is basing Empty Embrace on a work of the same title he choreographed for Ballet Lubbock in 2009. He writes:
I walked into the studio with a single movement motif: the slapping of the arms across the chest, like an empty hug – an "empty embrace." It just poured out of me over three days. I did not plan for it to be about love or loss. I hope that when I re-stage Empty Embrace on American Midwest Ballet, I have the opportunity to fine-tune the work and take it to another level.

Kennet Oberly's Summerwinds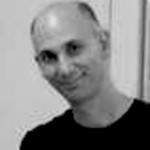 Currently based in Columbus, Ohio, Kennet Oberly began his professional career with Germany's Stuttgart Ballet under the direction of John Cranko. Other companies in which he performed include Maurice Bejart's Ballet of the Twentieth Century, Boston Ballet, Houston Ballet and Denmark's Tivoli Pantomime Theatre. He was first Ballet Master and Resident Choreographer, then later Artistic Director, of Ballet Iowa before returning to Europe to work as a ballet master with the Finnish National Ballet.
He later served as director of the BalletMet Academy in Columbus before embarking on a freelance career creating new ballets and staging traditional Bournonville works throughout the United States, Europe and Canada. Omaha audiences may recall the original works he created for the Omaha Theater Ballet: Dracula, The Sleeping Beauty, and Hans Christian Andersen.
Oberly originally choreographed Summerwinds in 2003 for the Portland (Maine) Ballet. He writes:
The atmosphere is about growing up in the late '50s and early '60s. The two female roles are contrasting: One is a dreamer and the other is an angry realist. The ballet winds its way around the issues of crossing the threshold into womanhood.

Erika Overturff's Connemara (premiere)
Erika Overturff is the founding artistic director of American Midwest Ballet. She earned a BFA degree in ballet performance and teaching from the University of Utah, which she attended on a full scholarship, graduating cum laude in three years, and was chosen outstanding senior by the ballet department faculty. She went on to dance with the Montgomery Ballet, Alabama Ballet, and Omaha Theater Ballet, where she also served as resident choreographer.
Her new ballet, Connemara, was inspired by an art object in Joslyn Art Museum's permanent collection: May Stevens' Connemara (Rock Pool) 1999-2001, an acrylic on canvas with metallic ink [Joslyn Art Museum: gift in memory of Linda Albin by family and friends; JAM 2003.3]
Connemara was chosen through a partnership between American Midwest Ballet and Joslyn, in which museum visitors and website viewers during October and November were invited to vote on selections from the museum's permanent collection, choosing one to become the basis of a new ballet.
Overturff said her new ballet "found inspiration in the painting's beautiful colors and in the continuity and playfulness of flowing water."

Elizabeth Nesi's 'Da'Irah' (the circle)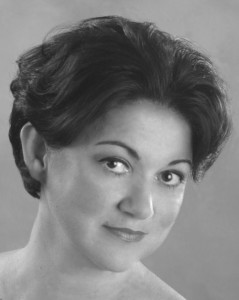 Elizabeth Nesi began her professional career at Ballet West, rising to the rank of principal dancer. In 1977 she was featured in Newsweek and The New Yorker as an up-and-coming American ballerina. She also danced at Feld Ballet, on Broadway with Mikhail Baryshnikov, and as a principal dancer at Cincinnati/New Orleans Ballet under the direction of Ivan Nagy. Her choreography has been performed by Utah Ballet, Pasadena Dance Theatre, Park City Performing Arts Center, Utah Opera, and Northwest Ballet Theater, among others.
Nesi holds an MFA degree in Dance Instruction and Choreography from the University of Utah, where she served as an Assistant Professor of Ballet. Her faculty appointments include Dance Aspen, Ballet West School, University of Montana, and Point Park University. She serves as American Midwest Ballet's artistic coach.


Nesi choreographed Da'Irah in 1985. She writes:
Da'Irah is truly a piece of sculpture; a balletic mobile. While the use of hoops began as a way to achieve uniformity in arm movements, as the piece unfolded the hoops began to have a life of their own and quickly became the reason for the piece, creating a serene, austere "world" that is at times breathtaking.