OMAHA — Mar. 7, 2017 — Scandinavian charm, swinging elegance, and sports-themed humor come together this April in Momentum, American Midwest Ballet's annual mixed-repertory production, according to artistic director Erika Overturff.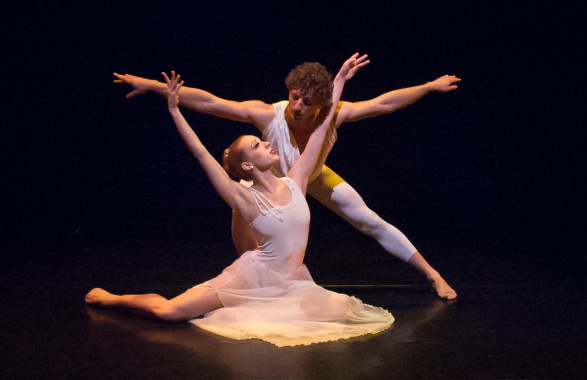 "The wonderful thing about mixed repertory is that it introduces audiences to a variety of dance styles," says Overturff. "I chose this program to include diverse, high-quality works that offer something to entertain everyone."
Highlights of this season's production of the award-winning Momentum include: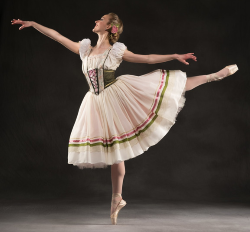 Bournonville Divertissements
This compilation of selections by 19th-century Danish master choreographer August Bournonville was staged for American Midwest Ballet by former New York City Ballet principal dancer Nilas Martins, Overturff said. Martins also staged the New York City Ballet's most recent production of Bournonville Divertissements, Overturff said.
"Bournonville's work with the Royal Danish Ballet was hugely influential," Overturff said. "He developed an aesthetic of ballet that was completely his own; one that emphasized natural grace, buoyant jumps, and light, exuberant footwork. It's challenging but rewarding to dance, and absolutely charming to watch."
American Midwest Ballet is presenting the work in conjunction with Joslyn Art Museum in celebration of its European collection, she said.
.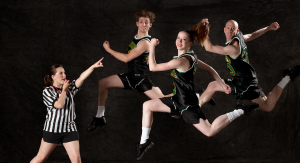 DanceSport
First seen by American Midwest Ballet audiences in 2012, DanceSport is one of the best-known and funniest creations of Chicago-based master choreographer and showman Harrison McEldowney, Overturff said.
"Dancers are often compared to athletes, and Harrison decided to push that comparison to the limit," Overturff said. "He turns ballet into a sports event, complete with uniforms, a referee, instant replays, penalties, and hilarious play-by-play commentary."
.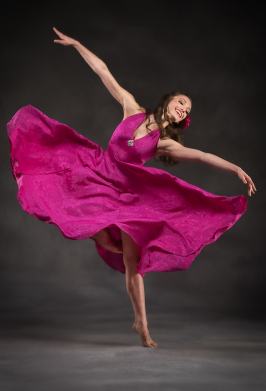 Ella
Overturff describes her ballet, Ella, as an elegant tribute to the music of legendary jazz singer Ella Fitzgerald, often called "America's First Lady of Song."
Rounding out the program will be three other short works: Blackbird, a solo created by Overturff; ballet master Matthew Carter's Transcription; and the Medora variation from Marius Petipa's 19th-century ballet Le Corsaire.
Short videos by Omaha filmmaker Lance Glenn will introduce several of the works.
"These video introductions provide background and context," says Overturff. "They have been popular with audiences and help make Momentum an even more memorable experience."
.
Tickets are on sale now.
.
American Midwest Ballet is the region's professional dance company. Momentum is presented with major support from the Iowa West Foundation, the Fred and Eve Simon Charitable Foundation, and the Richard Brooke Foundation, with additional support from Cindy and Scott Heider, Douglas County, the Nebraska Arts Council, and the Nebraska Cultural Endowment.