OMAHA — April 1, 2017 — What better way for American Midwest Ballet to cap off a sensational Season 7 than to announce the spectacular lineup awaiting audiences in Season 8.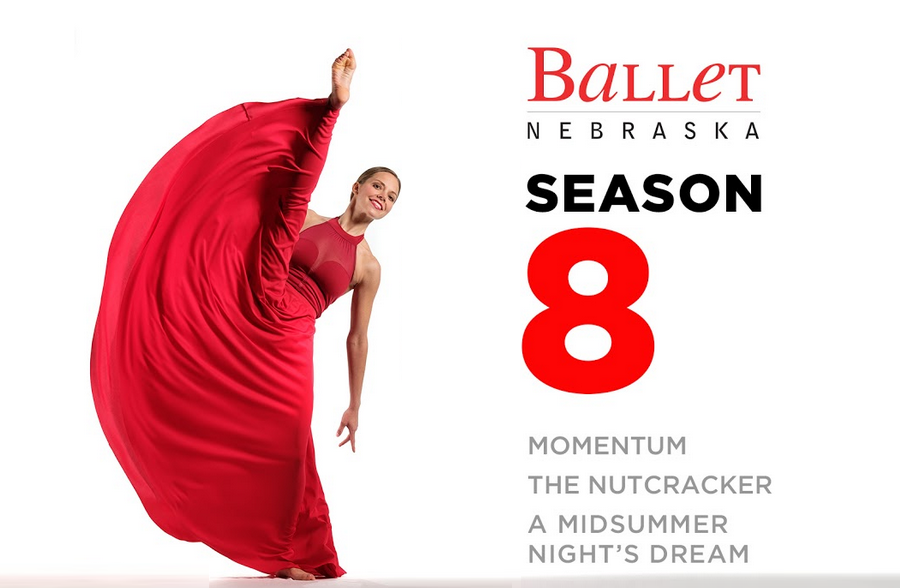 American Midwest Ballet switches up the schedule by opening Season 8 with the annual mixed-repertory production, Momentum (Oct. 20 at Joslyn; Oct. 22 at Arts Center), followed by the beloved holiday classic The Nutcracker (Nov. 19 at Arts Center; Dec. 2-3 at Orpheum Theater), culminating in the spring production of Oskar Antunez's A Midsummer Night's Dream (May 5-6 at Orpheum Theater.)

Season 8 also marks the first biennial Nutcracker Gala on Dec. 1 at the Orpheum Theater.
The shows highlight a captivating season of dance that continues American Midwest Ballet's ongoing collaborations with area arts organizations, while peppering in performance tours to Florida at Ballet Vero Beach.
Season subscriptions for all three Season 8 main stage productions will be on sale soon, with tickets for individual performances open to the general public later this summer.