OMAHA — December 1, 2015 — We love talking with company dancer, Katie van der Mars. All we have to do is ask a few questions, then sit back and listen as she paints us a story with words — in much the same way she does onstage, without words.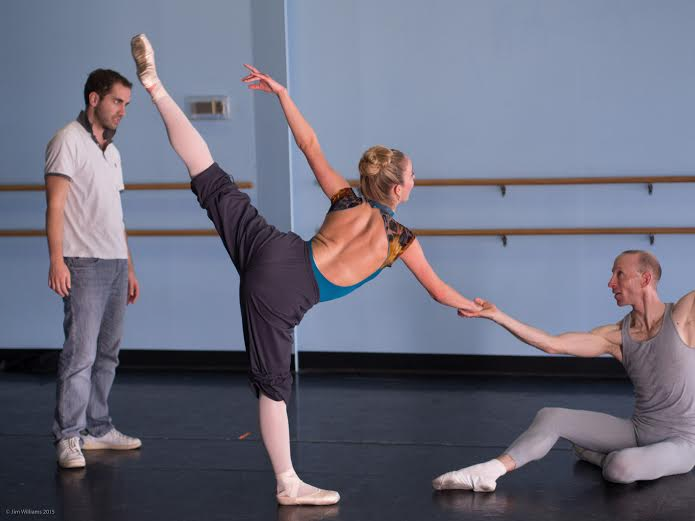 When did you realize being a dancer was what you wanted to do?
When I was age 2, my parents took me to see a production of The Nutcracker in my hometown. I sat mesmerized in my seat during the first act, then twirled in the aisles throughout the second. I enjoyed many interests as a child, yet always chose ballet if scheduling became a conflict. After seeing professional productions and realizing that people could actually dance onstage for a living, I knew I had to be a part of something so special. I don't think there was one particular moment for me; I just always knew I had to dance.
Tell us a little bit about your training and early career path.
My parents enrolled me at Corvallis Academy of Ballet in Corvallis, Oregon at a very young age. I trained in classical ballet under the Russian Vaganova syllabus until graduating high school. During summers, I trained with Atlanta Ballet, Ballet West and American Ballet Theatre. I spent my college years at University of Utah's Department of Ballet. They have a fantastic BFA program which mirrors that of a professional ballet conservatory.  I would spend 8:30am through 4pm every day in the ballet studio, often rehearsing late into the evenings. It was a very unconventional college experience, but it prepared me very well for life in a professional company. I was offered an apprenticeship with American Midwest Ballet after graduation and was promoted to full company member the following season.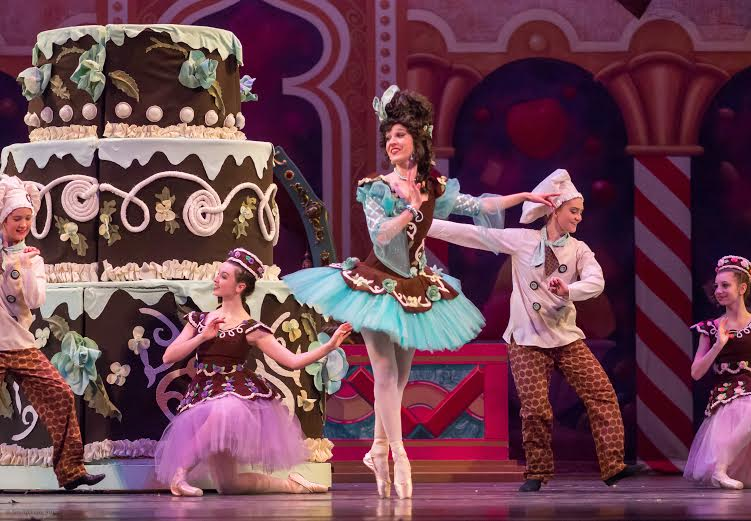 What are some of your favorite roles?
American Midwest Ballet provides so many collaborative opportunities with fellow arts organizations and institutions. One of my favorite experiences was dancing in Opera Omaha's Carmen during my second season with the company. What an amazing experience to share  the stage with such talented Opera artists!  Another favorite role I've danced is the French variation in Erika Overturff's The Nutcracker. It was the first time I had a role — and a new tutu! — created especially for me.
What is your dream role?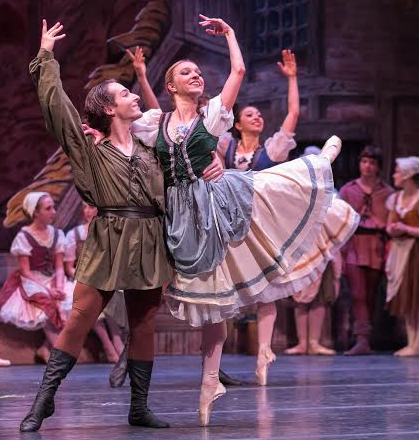 My dream role would have to be the title role in Giselle, my favorite ballet. I am absolutely in love with the music and am moved to tears each time I watch it.
Tell us about a typical work day for you during the season.
A normal work day starts with a 90-minute company class in the morning so we can warm up and keep improving our technique. Then we spend the rest of the day in rehearsals for upcoming productions — usually ending by 4pm. Then I teach ballet and pointe classes until 8:30pm at night. After a 10-12 hour day — which is not unusual for dancers — I come home to have dinner with my boyfriend, soak my feet in buckets of ice, and snuggle with our kittens!
What kind of pointe shoes are you wearing these days?
I wear Grishko 2007 ProFlex pointe shoes. I like to sew down the fabric on the inside of my shoes to help accentuate my arch. Eliminating any excess bagging fabric helps the shoe form to my foot. Depending on the repertoire we're working on, I can go through anywhere between four to twelve pairs of pointe shoes every two or three months.
What is one thing you do really well in ballet? 
I've been told that I have a very strong stage presence.
What is one thing you do really well that is NOT ballet related?
Baking! My grandmother taught me how to make her pie crust, so my family always begs for apple pie when I offer to bake for gatherings. I also really like making cookies. I have such a sweet tooth.
Do  you have any special performance day routines you follow?
Before a show — when it's very quiet and only the backstage work lights are on — I like go onstage by myself to settle into the performance space. I use this time alone to put on my pointe shoes, to gather my thoughts, to say a little prayer…to truly take a moment to recognize how grateful I am to call this my job. The stage is a very sacred space for me.
Who were some of your biggest influences and inspirations?
When I was fifteen, my ballet studio hired Matthew Averill, formerly with Boston Ballet.  This incredible dancer and teacher was a breath of fresh air and completely changed how I view ballet technique. He brought a more American style of movement to my Vaganova training. He encouraged me to train during the summers. I thank him so much for the enormous impact he has had on my training — and ultimately, my career.
What is your favorite style of dance?
Classical ballet will always be my first love.
How have you seen yourself progress as a dancer through the years?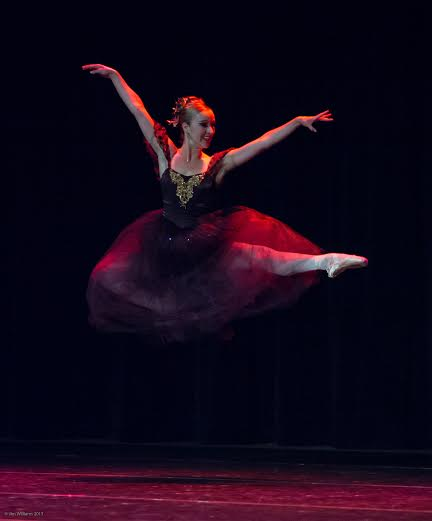 Even as professional dancers, we seek daily progress in our own technique. What has become equally important to me, however, is the way I approach different roles. Exploring how to move an audience has changed from merely learning the steps and executing them well, to finding and sharing my own voice through movement: how do I make a role that's been danced by many ballerinas before me uniquely mine instead of trying to replicate someone else?
What is your routine during the summer break?
At the end of the season, I take a little break from dancing — but that doesn't last very long!  When I start itching to get back into the studio, I'll take as many ballet classes as I can while continuing to teach dance classes and still have some summer fun, of course!  I love being active and outside in the sunshine. I make time in the summer for more intense cross training that is too much to ask of my body when I'm in season.  I get restless when I'm not moving!  I also like to visit my family in Arizona, and plan small getaways with friends too.
What motivates you, Katie?
At my core, I'm still that same little girl who loves to dance. My motivation always comes from within, but I am also moved by watching as much dance as I can — whether that means attending shows put on by other professional companies, or something as low-budget as a YouTube binge.  I am also motivated every day by my beautiful, strong and talented co-workers.
See Katie as Snow Queen in American Midwest Ballet's The Nutcracker.  Tickets are on sale now.