OMAHA — Dec. 13, 2017 — More than 175 guests and professional dancers gathered at Omaha's Orpheum Theater on Fri,, Dec. 1, as American Midwest Ballet held its first biennial Nutcracker Gala.
The inaugural event raised more than $120,000 to support the ballet company in its mission to bring professional dance performances, educational programs, and community outreach to the region.
Honorary chairs for the evening's event were Steve Martin of Blue Cross Blue Shield of Nebraska and Amy Haddad, PhD, of Creighton University. Event chairs were Michelle Clark of Union Pacific and Karen Nelsen of U.S. Bank.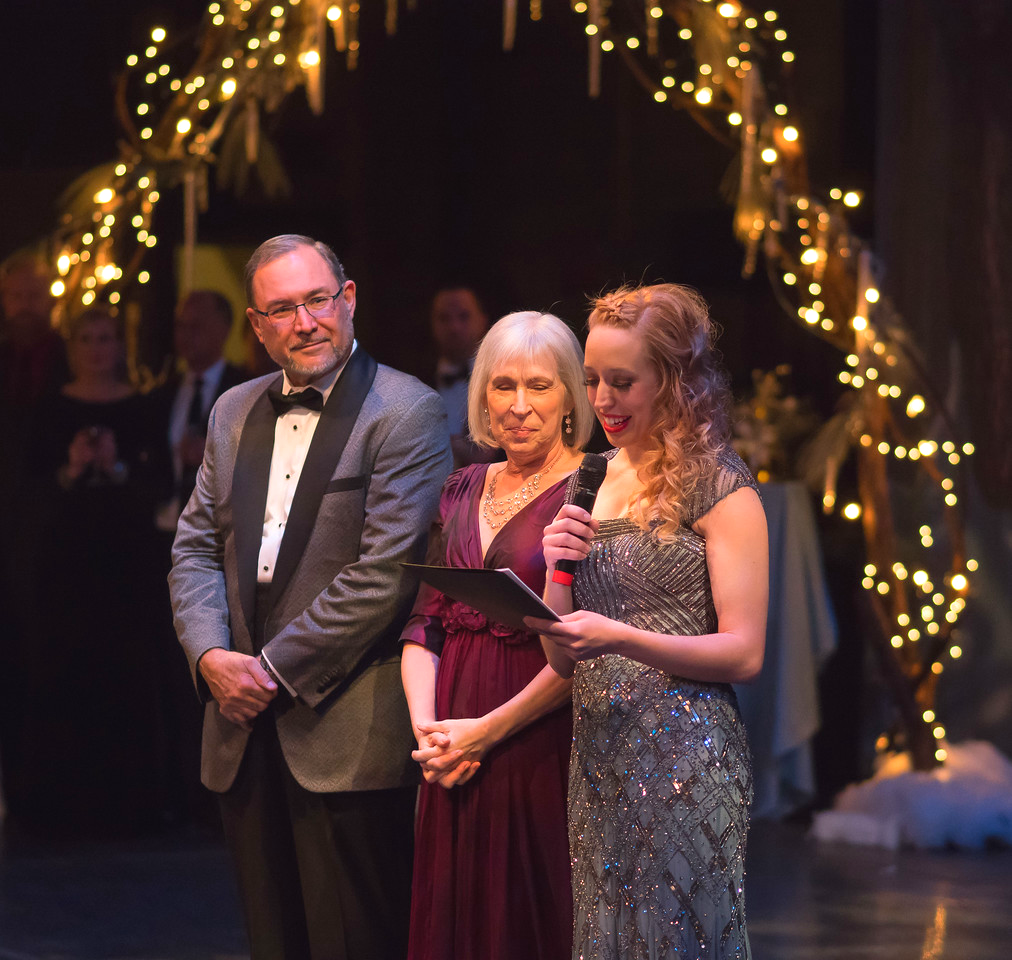 Guests enjoying cocktails on the Orpheum stage were enchanted by an up-close performance of the snow scene from The Nutcracker, complete with falling snow. Dinner followed in the Grand Lobby, where guests had the opportunity to dine with the company's professional dancers.
"We are grateful and overwhelmed by the success of this event and the generosity of our donors," said Artistic Director and CEO Erika Overturff. "We are lucky to be in a community that is so supportive of arts and culture."
The Nutcracker Gala launched American Midwest Ballet's weekend performances of The Nutcracker at the Orpheum Dec. 2 and 3.
American Midwest Ballet returns to the Orpheum May 5 and 6 for choreographer Oskar Antunez' A Midsummer Night's Dream based on William Shakespeare's classic tale, featuring the music of Felix Mendelssohn.