The outstanding volunteers of American Midwest Ballet Guild donated more than $30,000 to the ballet company, the result of proceeds from two major fundraisers, several special events hosted by guild members of all ages, as well as merchandise boutiques chaired by co-presidents Regina Ricker and Sarah Birdwell.
With the support of 50 ballet guild members and 58 junior guild members, several events were held throughout  the season to promote programs and raise money for American Midwest Ballet.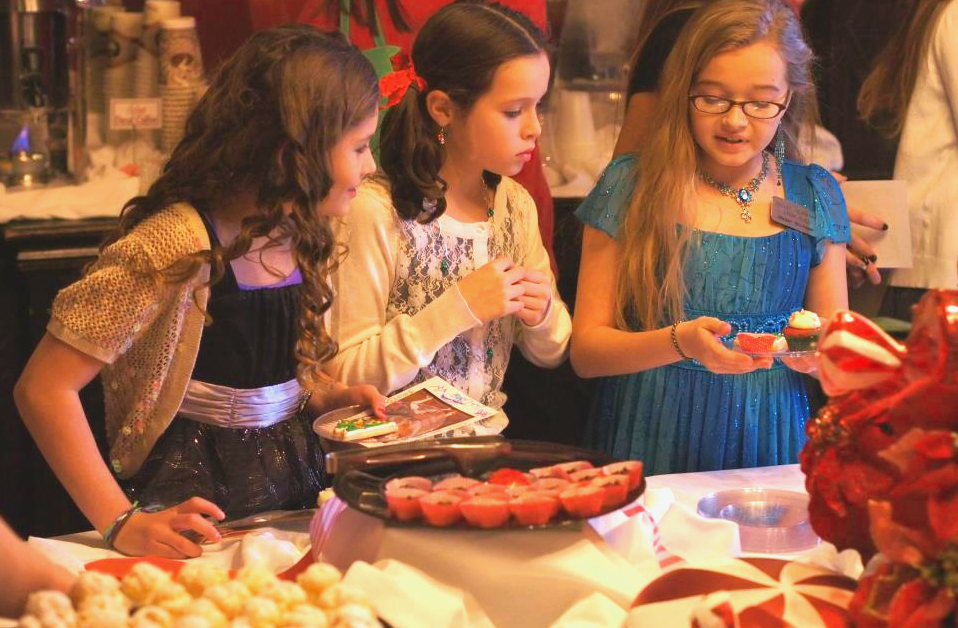 Among the youngest ballet patrons, the members of the Junior Guild raised over $400 on their own which purchased the tea table set used in the pivitol tea party scene in American Midwest Ballet's spring production of Alice in Wonderland.
The ballet guild hosted the third annual Nutcracker Holiday Tea at the Joslyn Castle to the delight of over 150 patrons.  In celebration of Alice's fantastic party in Wonderland, the guild also held its own Mad Hatter Tea Party at the beautiful Lauritzen Gardens in April.
American Midwest Ballet Guild is one of the ballet's largest donors – both in terms of financial funding as well as countless hours of volunteer support.
Guild membership is open for Season 4. For an invitation, please click here.