OMAHA – Sept. 2, 2014 –  American Midwest Ballet's dancers begin their third week of work as the company leaps into its fifth season of professional dance — a milestone for both the ballet company and for Omaha.
The young company's fifth season is not only a nod to its rising stature, but also to the reestablishment of dance as a centerpiece of the city's thriving arts community.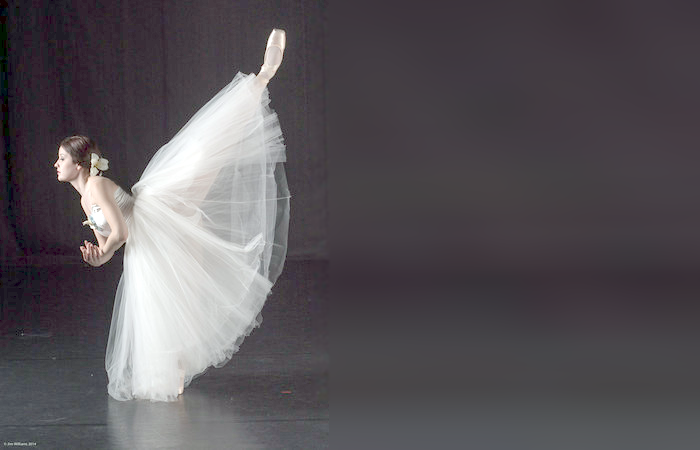 "Five years ago, when I danced with a previous ballet company, we were called into a rehearsal studio and told that the ballet was finished and our artistic careers in this city were at an end, " recalls American Midwest Ballet's founder and artistic director, Erika Overturff.
While some thought professional ballet in Omaha was over, Overturff and a key group of supporters launched American Midwest Ballet to keep ballet in Omaha. Celebrating its fifth full season  – both regionally and on tour in Florida — the company's success is a testament to the importance of a professional ballet company in sustaining the city's bright, dynamic cultural life.
This season, American Midwest Ballet presents its most ambitious program yet —  which includes the landmark ballet Giselle and a work by legendary master George Balanchine that audiences are eager to see.
"This is something that we could only dream of doing five years ago," says Overturff.
American Midwest Ballet's twenty professional dancers — including seven artists new to the company — will open the company's season on October 4 at the Orpheum Theater with Giselle, a 19th century masterpiece that Overturff calls "a revolution… not just for dance, but for every kind of theater."
"Giselle exemplifies how theater can be a complete package," she said. "This is a profound story told through pure action, with intense characters swept along by a musical score that heightens the emotions. "
The story of Giselle is brilliant according to Overturff. "It has love, jealousy, secrets, moral conflict, and an ethereal army of vengeful ghosts. What more could you want?"
Tickets for for Giselle and The Nutcracker are on sale now.