OMAHA , August 10, 2015 — American Midwest Ballet dancers began work a few weeks earlier than usual this season as the company prepares for its busiest season yet.
Last Wednesday, the dancers headed to the Orpheum Theater in downtown Omaha, the company's home stage for the upcoming Cleopatra and The Nutcracker, to shoot their official season six photo with photographer, Jim Williams.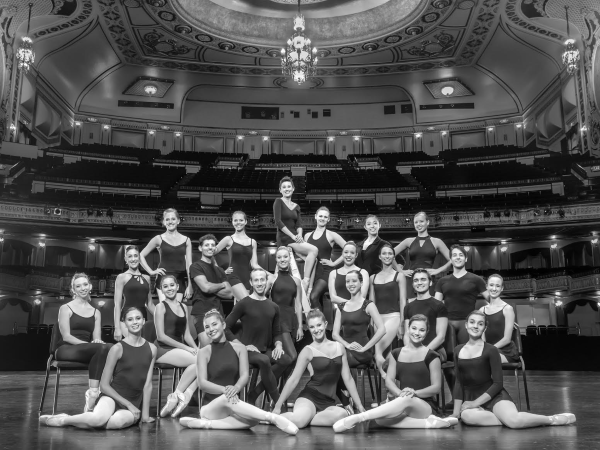 Related: American Midwest Ballet to debut its most prodigious season yet
Welcome back to returning company dancers Erika Overturff, Matthew Carter, Erin Alarcon, Ryan Christopher, Vivi DiMarco, Claire Goodwillie, Bret Samson, Kelsey Schwenker, Katie van der Mars, Sasha York, and returning apprentices Rebecca Brenner, Katherine Eppink, Alyssa Grimsley, Amaris Sharratt, Anna Swenson and Chloe Watson.
Katherine Boatright and Whitney Walsh have been promoted this season from trainees to first-year apprentices.
Four new apprentices, Jake Godek, Alexandra Hoffman, Kogan Murphy, Laura Skold and a new trainee, Hannah Birdwell, round out the season six roster.