OMAHA — April 25, 2016 — Before designer Travis Halsey delved into creating the brilliantly colorful and entertaining costumes for Omaha Symphony and American Midwest Ballet's recent collaboration, Peter and The Wolf, he had one mandate from the ballet's artistic director.
"Erika knew she wanted heads atop the costumes, so I kept with that," said Halsey.
After that, the Chicago-based designer pursued his vision of the beloved characters from Sergei Prokofiev's musical tale clothed in costumes inspired by the 1930s styling of Russian-born French artist and designer, Erté, peppered with some modern twists.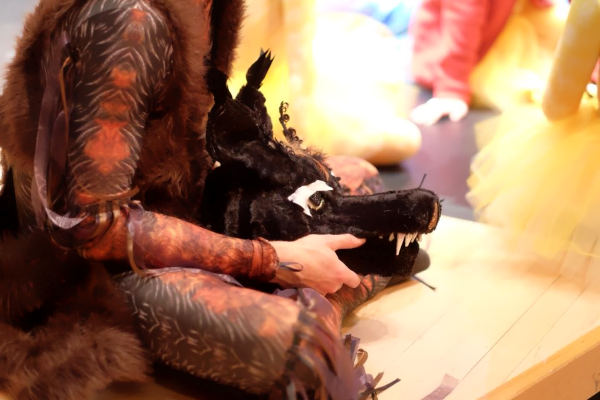 The team at Halsey Onstage created 25 costumes for the Peter and the Wolf production. Halsey quantified the total amount of time invested in the process as simply "many, many hours," with some of the costumes requiring nearly 40 hours each to create.
Halsey's favorite costume changed almost daily between the duck, cat and bird, but after seeing some production photos, "I now really, really love the Pond Girls' costumes," he says.
In between the multiple projects his studio routinely juggles at once, Halsey talked with us about his work and how he and his team continue to create such magnificent costumes.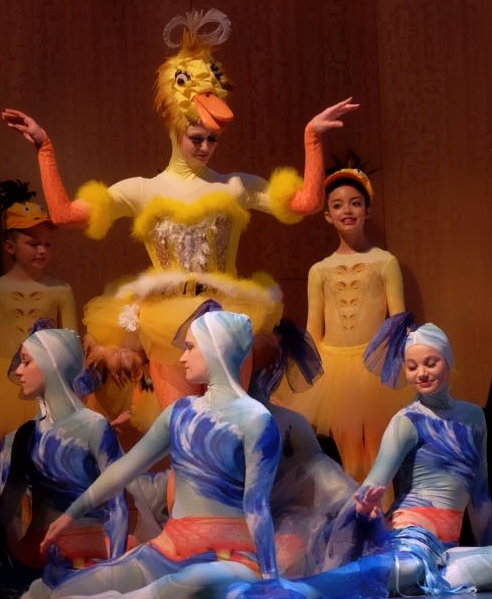 After the design sketches were approved for this project, how did you bring these characters to life?
My amazing assistant Rachel Coyle and I shopped for all the fabrics while we were in San Francisco teaching a class. We used textiles from around the world —  Japan, India, Italy and the U.S.  The unitards were made from custom designed fabrics using sublimation printing, a technique that costume designers for Cirque Du Soleil also often use.  A crew of 12 put all of the costumes together.
You are well known not only in Chicago where your studio is located, but nationally and internationally as well. What is a favorite project you have worked on?
There are too many favorites to pick just one! Recent unique and memorable projects my team and I have produced include all of the period dance costumes for The Little Dancer at The Kennedy Center in Washington, D.C., designed by Tony Award-winning designer William Ivey Long. Our studio also built all of the armor and helmets for Iconic, Madonna's opening number in her recent Rebel Heart world tour, designed by the amazing Arianne Philips. My studio most recently co-designed and produced costumes for act two of Miami City Ballet's new production of A Midsummer Night's Dream.



How did your talent for costume design emerge?
I became interested in costume design during my time at Creighton University and University of Nebraska at Omaha. I would often work at the Omaha Playhouse as a stitcher and pattern-maker under the creative guidance of Georgeanne Regan and the late Lynn Ridge. I also worked several years alongside costumer Mona Schlautman at Omaha Theatre Ballet. I owe a huge amount of my personal success and the success of my studio to this trio of amazing women.
From them, I not only learned about patience and hard work, but also about playfulness, distance, beauty, fit, form, silhouette, mood, movement, focus. From them, I learned how to take all of these concepts and wrap them up into a costume.
How often do you come back to visit Omaha?
I get to Omaha almost yearly to help out with various projects. I love it; a creative vacation!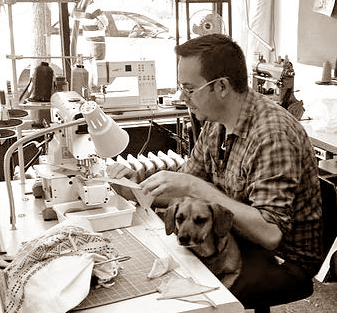 .
ABOUT TRAVIS: Halsey has also recently worked on the films Chi-Raq, Divergent, Bolden!, and Transformers. TV shows include Chicago PD, Chicago Fire, and Love is a Four Letter Word.
HALSEY ONSTAGE
6361 N Broadway Street
Chicago, IL 60660