OMAHA — June 20, 2017 — Company artist Anna Swenson took time out of her glorious summer of celebrating love and seeking adventures to reflect on last season and share what she looks forward to in Season 8.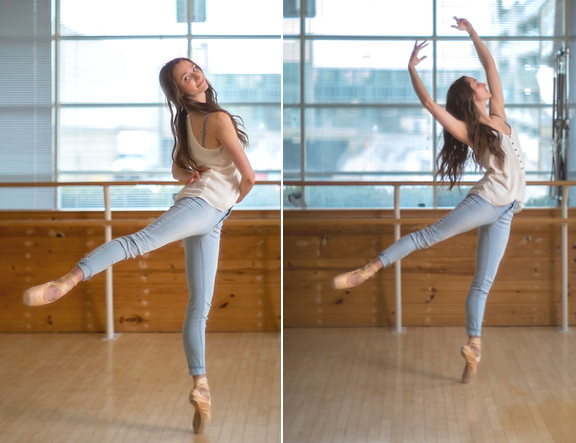 What have you been up to this summer? I celebrated my cousin's wedding in Florida! I am also in the wedding party for [fellow American Midwest Ballet dancer] Amaris Sharratt who is getting married this July. I am super excited for Nick and Amaris and all the wedding plans! I'm planning to go to Chicago for the Fourth of July and then to Colorado, hopefully, to do some whitewater rafting.
What was the best thing that happened to you in Season 7? I truly felt that I grew artistically and fell even more in love with what I do. We started off Season 7 with my favorite classical ballet, Swan Lake. I had wanted to be in this ballet since I was a 12 years old. I felt very honored and absolutely loved performing Matthew Carter's staging of Big Swan with my friend [and fellow dancer], Alyssa Grimsley. I loved sharing the stage with so many stunning and talented dancers. It was so powerful and emotional. Then to end the season with Momentum —  I was nervous but also very excited to perform Erika Overturff's solo work, Blackbird. It was challenging and beautiful, and I loved the choreography.
What are you most looking forward to in Season 8? I hope to continue to learn and grow as an artist and dancer. I can't wait to be back in the studio with all the people I love. I have never done A Midsummer Night's Dream before, so I look forward to performing in that ballet next season.