We received this great letter from company dancer Alberto Liberatoscioli at the beginning of August. He is headed back from his European summer adventure to work at American Midwest Ballet for Season 4:
Hi American Midwest Ballet,
Here I am! I am now resting a bit after my first international event in my hometown. I hosted Ballet Fantastique from Oregon after a two-year long project to bring them here for their first European tour. I produced the event, coordinated their stay and directed the show featuring their company and my family's own school here in San Benedetto del Tronto, Italy at the inaugural Midsummer Ballet Festival, created by me!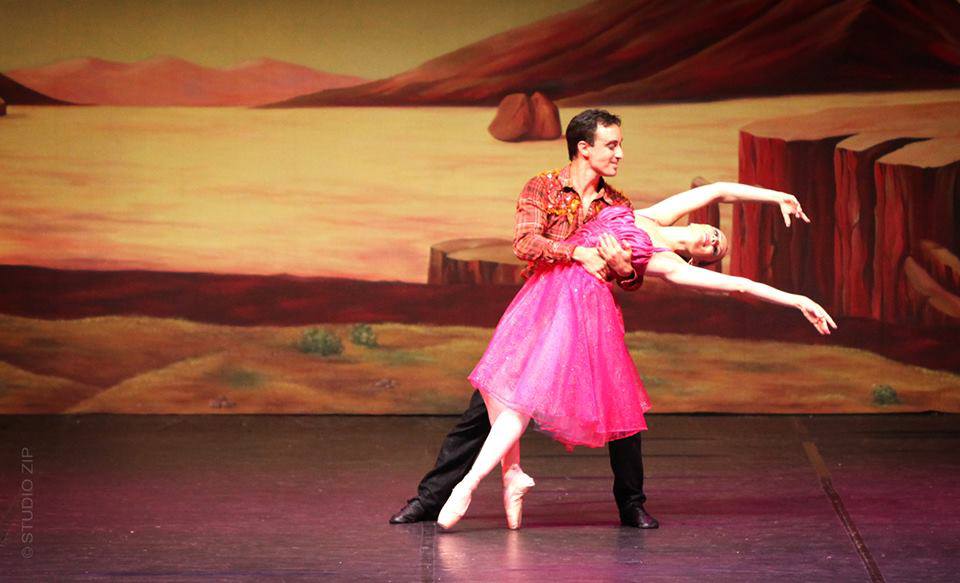 After a 10-hour delay, Ballet Fantastique arrived here in Italy — but all their bags, costumes and the backdrops arrived somewhere else. Everything ended up arriving in our city eventually, but of course I did not sleep for two nights until everything was ok.  We rehearsed, adjusted and translated choreography, and worked on all technical aspects of the production including lighting, sets and  props. My family helped a lot – especially my mom. Thankfully, everything went smoothly and we staged an incredible show.
All is well now and the visiting ballet company is vacationing  in Florence and Rome. It has been a very successful project, with the right mix of American-style dance which our Italian audiences loved. I hope to repeat the experience in the future.
Now I am just getting ready to be back soon in Omaha while the rest of Europe is still on holiday!
See you soon,
Alberto