VERO BEACH, FL — Feb. 16, 2018 — Yes, you read that headline correctly. Dancer Chloé Watson is presenting some of her final works as a company member during the Dance from the Dancers tour at Vero Beach Museum of Art tonight. Don't worry, you will still get to see Chloé in her farewell performance with American Midwest Ballet in A Midsummer Night's Dream at the Orpheum on May 5 and 6.
But first —  let's catch up with Chloé on tour in Florida as she prepares for this evening's show.
How has becoming a choreographer affected you as a dancer — or vice versa.
Growing up, I never wanted to be a choreographer. I only wanted to focus on performance, and wanted to be very selfish with the way I approached my career.  My dad would often encourage me to make work because he thought I would have interesting things to make. He still says he told me so.
Since finding my way into adulthood, and after being required to choreograph as a student at State University of New York (SUNY) Purchase, movement has just been flowing out of me. As a choreographer, I really appreciate the process of making a new work from both sides. I like both finding the nuance and detail in musicality that comes from a different perspective, and I like watching my dancers do the same in finding their interpretations of my movement and thoughts.
Which works are you presenting tonight?

On this tour I will be presenting three works: Temporary Dwelling, What Does It Mean/Small Talk, and Myths and Legends. Two are old favorites I have restaged on a mostly new cast, and the third is a premiere.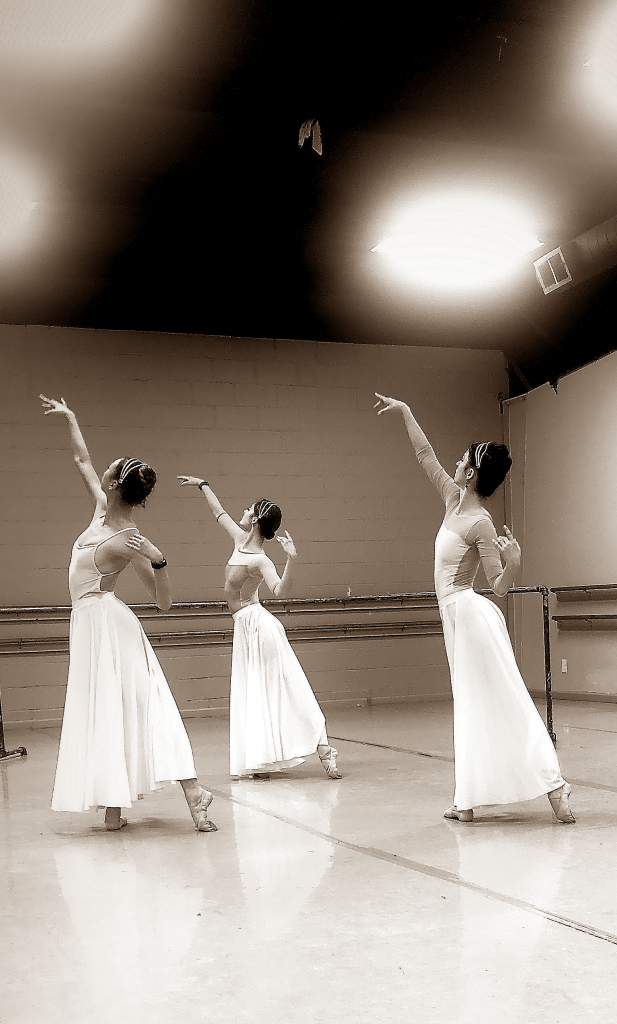 Tell us about your works and how you chose your cast.
Temporary Dwelling (2014) is a very quiet exploration of childhood, nostalgia, and the transition to adulthood, with original music by my longtime friend and collaborator Sean McVerry. When Adam [Schnell, artistic director Ballet Vero Beach] and I first discussed restaging this, she was the first dancer to come to mind. There are several parallels with where Elena is in her life now and where my life was when the solo was first made and premiered, so it felt very personal. Temporary Dwelling has always been very close to my heart, having been made through such a collaborative effort with close friends, so it was important to me that she came from a similar mindset.
What Does It Mean?/Small Talk, a duet for a man and a woman, premiered at Museum in Motion at the Vero Beach Museum of Art (VBMA) in 2016. It was inspired by Bronze #56, a bronze and CorTen steel sculpture by artist Hanneke Beaumont, on view at VBMA. Matthew Carter was in the original cast so he'll be reprising his role, and dancer Nora Carr will be joining him. The piece is very conversational and somewhat pedestrian, but Nora and Matthew both elevate the movement so that they look like dancers, but still like relatable people. This one also has original music by Sean McVerry.
Myths and Legends is my new piece. It will be performed by Nora Carr, Elena Carter, and Katerina Schweitzer. I have always found the women of Greek mythology alluring. I am not interested in the beauty of these goddesses, but in their strength, their brashness in relationships and politics, and their sheer grit and nimble thinking in the face of adversity. Many of the goddesses also have a beautiful depth and a duality to them, like Persephone, goddess of springtime and vegetation, as well as the underworld. I hope to highlight the strength of women in my choreography through these stories.
Which is your favorite work so far – the one that speaks to you and holds the most sentiment for you?
Ophelia in particular is very special because I was – and still am – very close with the cast, and once again, my friend Sean was involved. It was a very long rehearsal process, starting before the season had begun, and with many spontaneous rehearsals during that season. With Sean composing the music and performing it live, my stunning cast, and beautiful costumes by designer Amy Voogd, combined with the overall drama of the piece, Ophelia was a wonderful experience.
My favorite part of my work is the process. Each piece takes shape differently through the way I interact with the dancers and the music.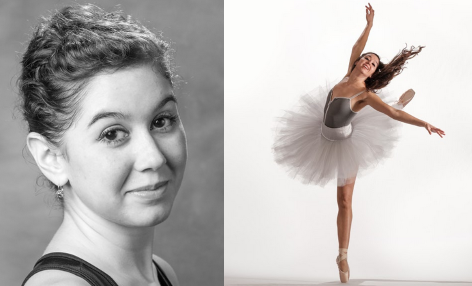 You are from Texas, studied in New York, and began your professional career here in Omaha. What is next for you, Chloe?
My husband Phil and I will be moving to the Bay Area in California after the close of the season. He's accepted a job in Silicon Valley and I'll be auditioning heavily, hopefully soon!
We will miss our Omaha family and will always think of our nearly five years here fondly.
What are you looking most forward to on this tour?
I am really looking forward to seeing our hard work come to life on stage. I'm also excited to spend some time with my parents. This will be their first time in Vero Beach, and my final tour here, so I can't wait to show them around.
What do you do for fun on your visits to Vero Beach?
I love going to the beach! I can't wait for some sunshine.
—
Dance from the Dancers premieres tonight at 7 p.m. at Leonhardt Auditorium at Vero Beach Museum of Art, featuring Chloé Watson's works,  Matthew Carter's Tristeza, and Camilo Rodriguez' restaging of 13th Birthday.