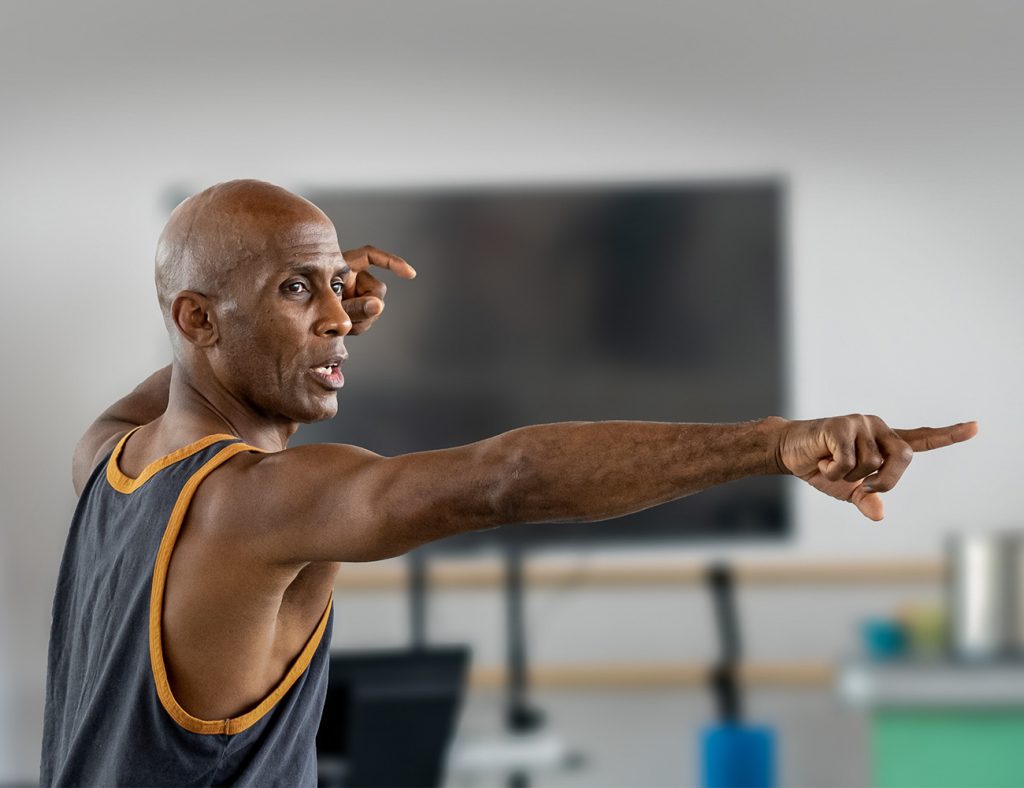 "My aesthetic is physical," Ray Mercer says, "and it's quick. I like things to move fast."
How fast? This past week, guest choreographer Mercer – an Omaha native, a member of the Broadway cast of The Lion King, and a resident choreographer of the Alvin Ailey company's Ailey/Fordham BFA program in New York City – created and staged Speed Date, a brand-new, world-premiere ballet for AMB's Momentum next month. Total elapsed time: Five days flat.
The work itself moves fast, too. "Especially in the first movement of this piece, it is lighting fast," said company artist Alexandra Hoffman. "We don't get to work at that speed very often. So it's been challenging, but rewarding and fun, as a group to try to get together with the timing, with the speed of the choreography."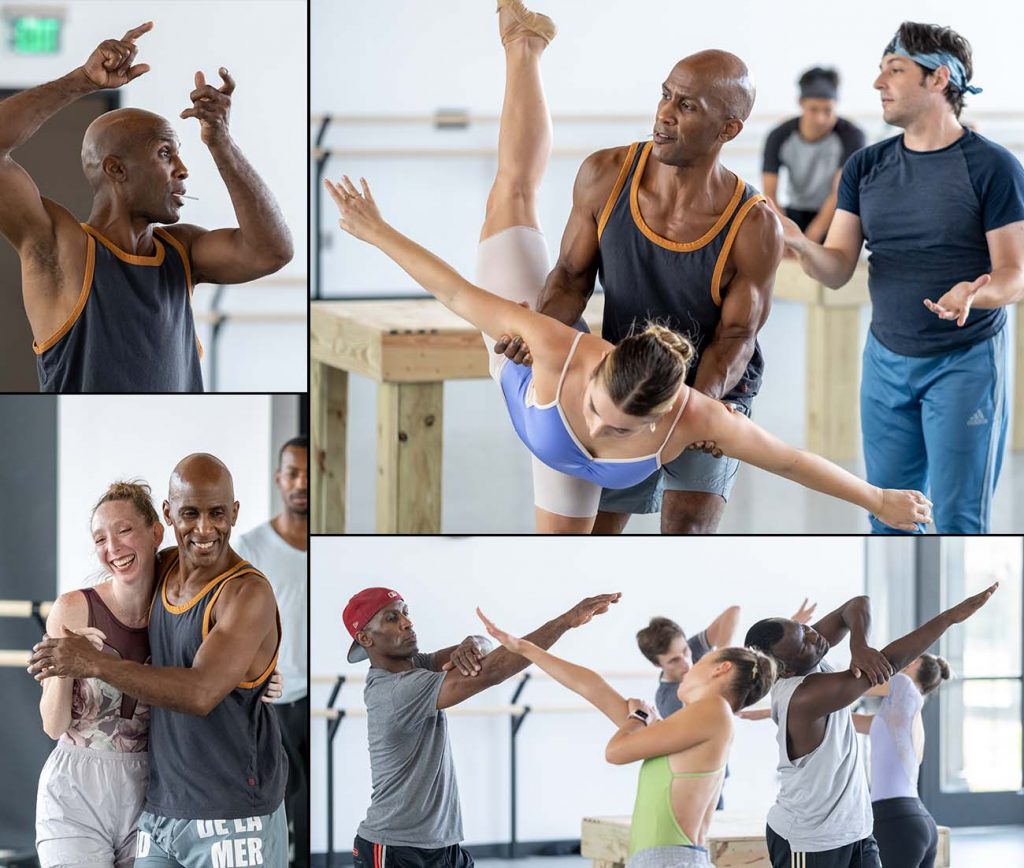 ---
When Mercer first discussed a new work with AMB artistic director Erika Overturff, he had the general idea of creating a piece about community. That evolved – quickly, of course – in an unexpected direction: speed dating.
"I was having a conversation with a friend," he said, "and he recently had gone on a speed date. I was intrigued – I had seen it on TV, but I had never seen it physically.
"He explained to me how it happened. It fit the aesthetic of my choreography: the fact that it moved so fast, was physical, that they had to think quickly on their feet. That's how the impetus came about, especially the first section."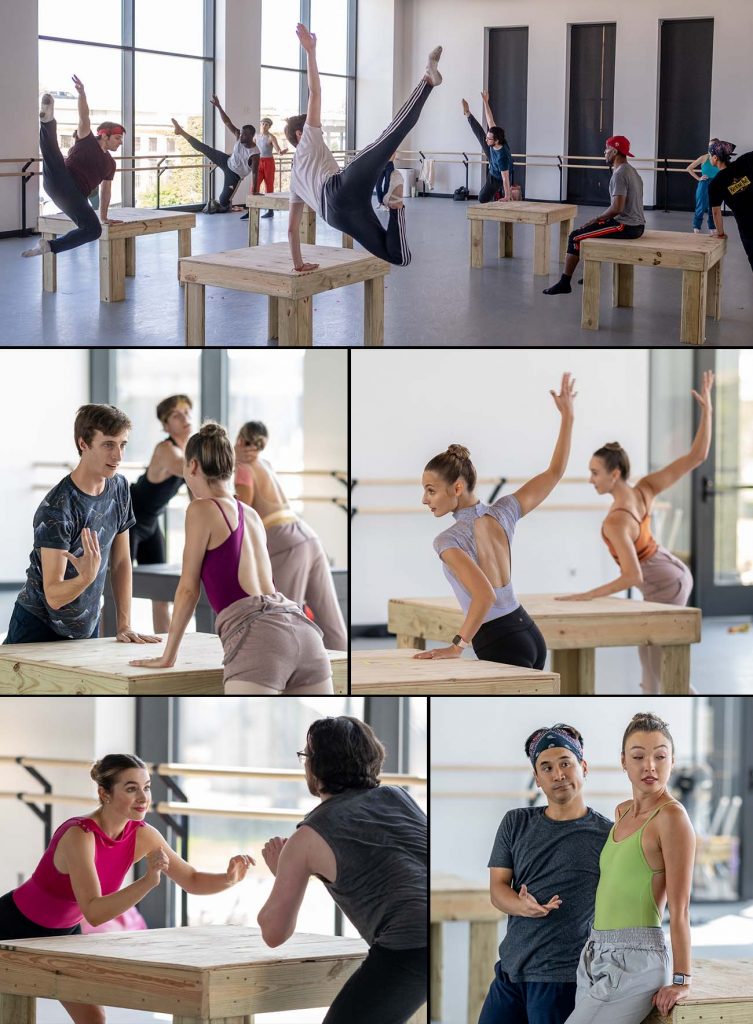 ---
"And then I thought, 'How do I continue to tell the story?' I thought about the second date – these two people who met on a speed date, what would it look like if they had a second date? And then, after the date, how do you resolve it? Would you go out again? The conflicts, the issues you may or may not like about that particular person? That's how I'm going to tackle the third section."
Mercer said AMB's professional dancers have been more than up to the challenge of keeping the pace.
"They're doing fantastic," he said. "That was my biggest concern: Are they going to be able to move this fast? But they rose to the occasion. They're doing a great job – they're a great bunch to work with."
"Ray is definitely a fast mover, but the good thing about him creating a piece on us is that he goes back and tweaks things," Hoffman said. "He'll look at one thing, and if it doesn't work, he'll adjust it. In the couples section, he's really taking the time to work with each of us as individuals and playing to our strengths, so we all feel comfortable and strong."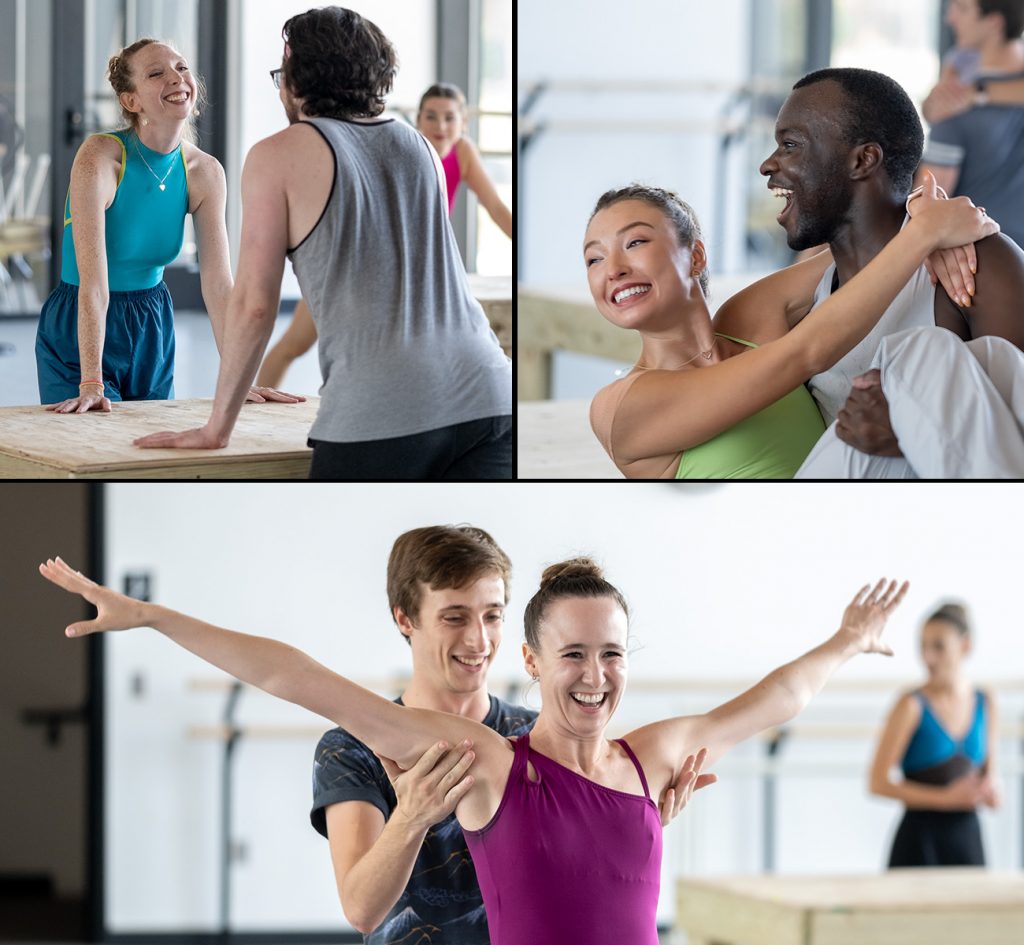 Move Fast to Make Your Date!
Speed Date is just one of four exciting works you'll see in Momentum, at the Hoff Family Arts & Culture Center on Saturday, October 15, at 7:30 pm, and Sunday, October 16, at 2 pm.
There's also the return of Erika Overturff's audience favorite The Diner, inspired by America's love of food and the open road. The sparkling pas de deux from Marius Petipa's 1871 ballet Don Quixote is a dazzling showcase of classical ballet style. And Frank Chaves' Eva, a tribute to the artistry of vocalist Eva Cassidy, was hailed by the Chicago Sun-Times as "an instant classic".
Want to get the best seats for your own speed date? Then take your cue from Ray Mercer: Move fast!