NORTH PLATTE, NE — July 18, 2019 — American Midwest Ballet's Katherine Eppink spent this week at North Platte Kids Klub's Fine Arts Camp held at Mid-Plains Community College (MPCC) in North Platte.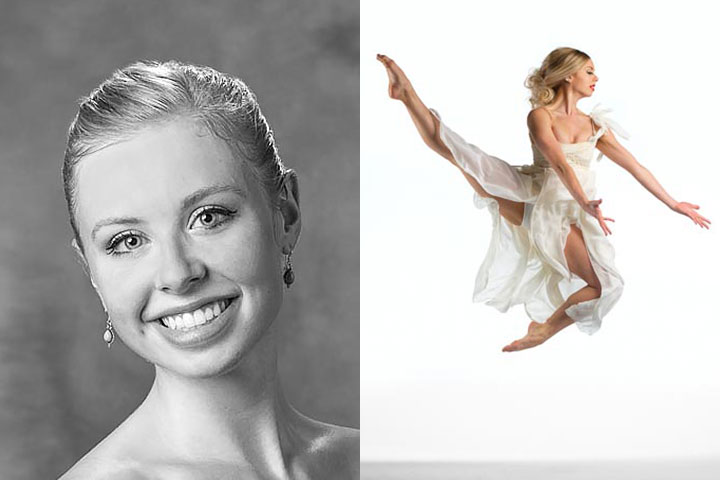 The week-long summer arts education program is supported by grants from Nebraska Arts Council and Nebraska Cultural Endowment.
Jeff Smeltzer, business and community education coordinator at MPCC, said he walked into a class and had expected that a few of the boys who have never had exposure to ballet might be "goofing around" but was pleasantly surprised to find "they were very serious about what they were learning in ballet class."
Smeltzer's own son asked to take dance classes at next year's Kid's Klub.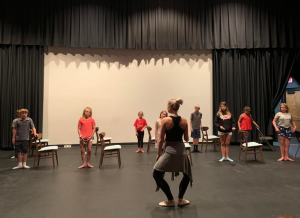 "I can't express enough how grateful we are to have Katherine this week," says Smeltzer.
He says for some of these young people "this might be their only exposure to the arts."
Kids Klub director Carrie Lienemann has been planning this event for two years. The camp gives 75 students an opportunity to be exposed the arts and learn from leaders in the fields of classical ballet, music composition, and visual art in several mediums.
"We have kids begging, 'Don't take me out early. I don't want to go on vacation yet. I want to stay for this camp," says Leinemann in an interview with KNOP News 2.  "It has been fun to see the kids excited to get here everyday!"
American Midwest Ballet is grateful to be part of this wonderful program that supports bringing the arts to young people in ways they've never experienced before.