OMAHA — November 18, 2016 —  A chance encounter in Omaha's Old Market inspired a new Spanish dance that will premiere next week in American Midwest Ballet's upcoming production of The Nutcracker.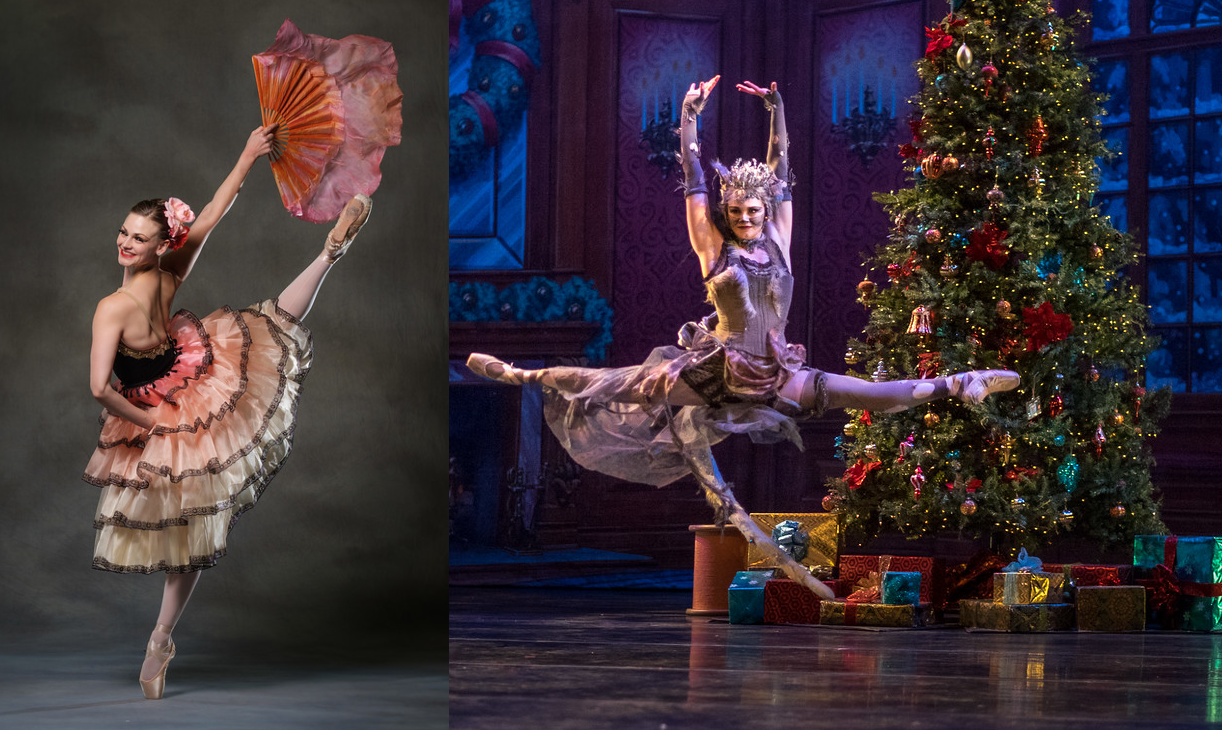 Erika Overturff, American Midwest Ballet's founder and artistic director, had not been planning to create a new Spanish scene for The Nutcracker this year. But then…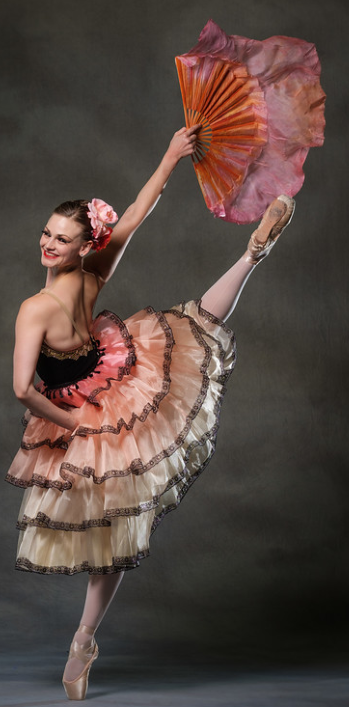 "We were out celebrating my husband's birthday," says Overturff, "when we came across a large, ornate Spanish-style fan lying on the sidewalk. There was nobody nearby who might have dropped it, and no clue how it had gotten there. I picked it up, opened it, and swirled it around a bit — and suddenly I had a vision of six female dancers turning and swirling with Spanish fans in an array of colors. That became my concept for the new scene."
The Nutcracker will continue to feature the traditional scenes that audiences appreciate, as well as the many colorful characters they come back to see year after year — including young Clara whose dreams take her on a fantastic journey, the mysterious Uncle Drosselmeyer, the menacing Rat Queen, and the delicate Sugar Plum Fairy, among many others.
"The charming story, lively action, and brilliant music and dancing makes The Nutcracker a ballet with something for everyone," says Overturff.
"In any Nutcracker audience you're likely to find children enjoying their first ballet experience, families sharing a beloved tradition, and experienced ballet fans savoring the brilliant classical style and the artists' interpretations," she said. "People keep coming back because The Nutcracker is a jewel with so many facets."
American Midwest Ballet will present a special pre-Thanksgiving showing of The Nutcracker on Sunday, November 20, at 2 pm at the Iowa Western Arts Center. Performances at Omaha's Orpheum Theater will be Saturday, December 3, at 2 and 7:30 pm, and Sunday, December 4, at 2 pm.
Tickets are on sale now.
American Midwest Ballet is the region's professional dance company. The Nutcracker is presented with major support from the Iowa West Foundation, the Fred and Eve Simon Charitable Foundation, and the Richard Brooke Foundation, with additional support from Omaha Steaks, The Sherwood Foundation, Douglas County, the Nebraska Arts Council, and the Nebraska Cultural Endowment.