OMAHA — Dec. 24, 2017 — Who do we have to thank for the gorgeous blanket of snow this Christmas Eve?
Sure, you can thank the convenient confluence of high and low temperatures, atmospheric water vapor, and ice crystallization — but we'll just credit our beautiful Snow Queen, Anna Swenson, for the millions and millions of perfect snowflakes that fell last night — probably in perfect synchronization.
Anna and her American Midwest Ballet co-workers will soon trade white snowfall for white sand as they head to Vero Beach, Florida to perform in Adam Schnell's Nutcracker on the Indian River.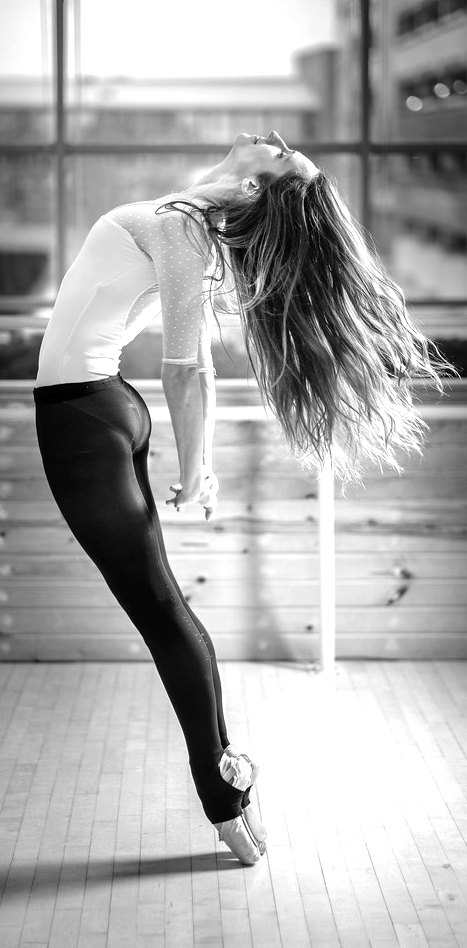 How are you celebrating the holiday in between Nutcrackers this year?
I'm home for Christmas! I haven't been back to Spokane, Washington for a couple years,  so there's lots of new babies to see and lots of catching up with friends and family.
I am spending Christmas Eve with my family. We'll do our traditional white elephant gift exchange as well as a Santa photo, which is pretty hilarious now that all my sisters are older and it's just us five girls surrounding Santa.
What roles are you performing in Ballet Vero Beach's The Nutcracker?
For Nutcracker on the Indian River, I'll be a porter alongside Rachel [Smith], with Amaris [Giacoppo] as our train master in the first act.
In the second act, the three of us will dance together again — this time as Sandpipers to the traditional marzipan music! I love that the characters Adam wants us to portray are sassy and quick with our feet and movements.
I'm also a Snowflake and a Flower, so I'll be on stage quite a bit. It is always really fun being so many different characters. Musically, Adam is amazing with his choreography. Having the chance to rehearse and work with him was awesome. I can't wait for opening night in Vero Beach!
What is the best thing that has happened to you this season? 
This season has been a whirlwind! Looking back so far, I would have to say performing for my family as Snow Queen in American Midwest Ballet's The Nutcracker for the first time was truly a dream come true. Anders [Southerland] is such an amazing partner and performing with him was a great experience.
My dad said he was shaking in the audience because he was so nervous for me, which was hilarious to hear about afterwards. He has never been nervous for me before, even though I've been in productions of The Nutcracker since I was 10 years old.
I'm very grateful to Erika [Overturff], Matthew [Carter], and American Midwest Ballet for the opportunities I've been given to perform so many great roles in both Momentum and The Nutcracker thus far this season and look forward to A Midsummer Night's Dream this spring!