American Midwest Ballet founding company member, Alberto Libertoscioli told us his story of becoming a dancer in A Dancer's Journey a couple of years ago. Last summer, we followed Alberto's 'fantastique' summer adventures teaching and directing a production in his native Italy.
This time, we are bidding Alberto a fond farewell as he begins a new phase of his journey as he retires from professional ballet.  We chatted with Alberto about his time in Omaha and his plans for the future.
As busy as he is still enjoying the sun in Italy, Alberto made time for a quick interview — which started with "Why are you leaving, Alberto? Please don't go!"  And he took it from there….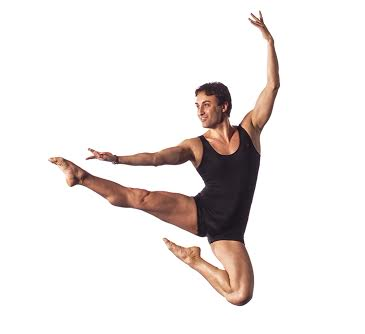 "Yes, I am still here in Italy for a couple weeks more," says Alberto in his expressively unique Italian accent. "I needed – but also didn't need – the extra time," he jokes. "I am trying to get ready, but also trying to relax. I will be back in Omaha again though since I have to move my things."
"Company life is very challenging,"  says Alberto. "We train many, many hours each day for the majority of our lives. After some years, the body will give signs to wise dancers. Then we must each decide, time by time, what to do."
Though not debilitated in the least — as ballet dancers are stronger well beyond their years than most non-dancers even half their age – the body was giving Alberto some signs he decided to heed.
"Some pains are sharper when dancing and less so when teaching," Alberto explains. "So that is the direction I am heading. Teaching is a healthier investment for the future. Most dancers teach or have second jobs, so we are used to twelve- or fourteen-hour days, but it is very demanding — especially as we age a bit."
Despite dancing on stages all over the world — from his native Italy, to the Czech Republic, to all over the United States —  Omaha still holds a very special place in Alberto's heart.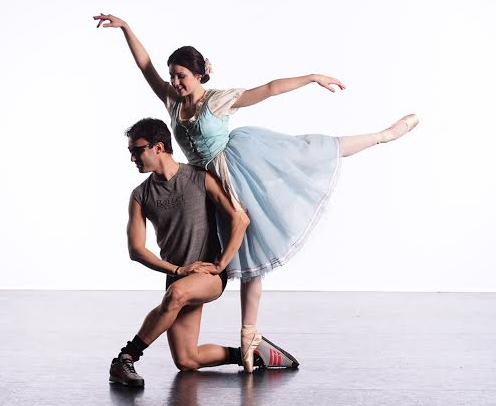 "I had the best time of my career so far in Omaha," says Alberto. "I had the most complete and harmonious situation in terms of the people I work with, the adventures we had, the students I taught, and of course all the dancing we did in the great venues of Omaha and on tour with American Midwest Ballet. I don't regret a second of my time in this city and will miss it. It will be bittersweet when I take away my car and bags."
As all of the best dancers are conditioned to do, Alberto had already mastered the art of listening for and responding to changes.
"I felt it was now necessary to finish, even though it felt overly abrupt deciding over the summer instead of quietly last spring, as I would like to have done maybe," says Alberto. "I could have slowed down for a year to keep what I have longer, but I realize I also need to be in excellent condition for teaching and serving my students well," Aberto explains. "I can't be limping or full of pain when I am trying to give them my best."
The ballet's artistic director, Erika Overturff, is excited for Alberto's next adventure, but is sad to see such a wonderful dancer and friend go.
"Alberto is one of the most interesting people to have a conversation with," says Erika. "He is so thoughtful in the way he speaks. He is a dancer who holds a law degree and is a published author as well!"
He is also incredibly fun. His love for rotisserie chicken is well-known within the company.  If Erika had to pick the first word that comes to mind when she thinks of Alberto, it would be the word 'chicken' in an Italian accent. "Just mention the word chicken, and Alberto will suddenly appear out of nowhere with inquisitively raised eyebrows as if to say 'did someone say chicken?' "
As for Alberto's future plans, "I'll be directing a well-established and exciting youth ballet company in Illinois," he tells us. "I will be teaching students full time and staging their productions."
Alberto's goal is to "change the proportion, but not the essence" of being a dancer, because that is something he will always be.
"I still plan to dance in one production a year for the pleasure of it," says Alberto. "This is not a consolation prize, but a wonderful step forward in my journey. I am very excited!"
Merde for every single thing you do in the future, Alberto. We will miss you!