OMAHA — January 12, 2016 — As American Midwest Ballet prepares to bring Omaha to Florida during its upcoming tour, Adam Schnell, artistic director of Ballet Vero Beach, is bringing a bit of Florida to Omaha.
In town through January 20, Schnell is joined by ballet master Camilo Rodriguez as they prepare American Midwest Ballet's dancers for the Ballet Vero Beach world premiere of his original work Pastoral Symphony featuring Ludwig von Beethoven's Symphony No. 6.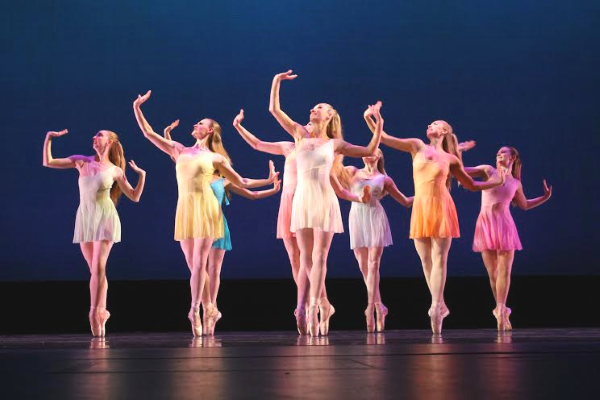 Pastoral Symphony is a masterful, captivating work in which the audience essentially "people-watches" different vignettes of life unfold at a picnic, while creating for themselves the stories that are being revealed.
When choosing dancers for this piece, what qualities were you looking for? I chose dancers that I thought could really embody simple human characters, which is not an easy thing to do. To me, dancers are interesting when they bring a part of themselves to the stage. Everyone in the cast really does that! I wish I could create works for the full company every time, if it were financially possible.
Beethoven's Symphony No. 6 is such an iconic and recognizable work. Were you inspired by the music first — or did it come after you had some ideas in mind already? It kind of all happened at once. Things really snapped into focus for me when I read that Beethoven had intended each movement of this symphony to reflect something very specific. Uncharacteristically, he even gave them names. My devious nature couldn't resist upending some of what Beethoven intended.
How many movements of the symphony are you doing? I am using the whole thing! It seems crazy with the amount of rehearsal time we have, but that again, is a testament to how fantastic our dancers are.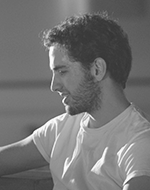 What is your creative process when bringing an original work to life? I am a planner. When I get in the studio with the dancers, 99% of the time I have a notebook with every step of the ballet planned out. If we deviate from that, that is fine — but I could never be a choreographer facing a room full of dancers waiting for inspiration to strike. Yikes! For me, and I know everyone says this, it really IS all about the music. I spend a lot of time listening to the music and thinking about my scores before I dive into choreography.
Are you telling a story with this work? It is not a story ballet, but there is definitely a narrative. What exactly that narrative is will be up to the audience to decide.
You first set this work on the company last August. How will you be preparing the dancers for the show while you are here? It has been almost five months since we last saw any of the rep, so we have lots to do! First priority is the upcoming January show. We will have limited time when we return before Momentum to prep the April show, so we have to get that rep on its feet while we are here. The dancers are also participating in our February program, Museum In Motion, at Vero Beach Museum of Art — so we will be putting that together, as well.
We know how challenging it is to start a new company. How has the process been like for you? Stressful. Exhausting. Nerve-wracking. But also completely fulfilling. I am enjoying every second of it. I cannot believe how lucky I feel that Camilo gets to dance again, and that I have amazing dancers that I am helping to have successful careers.
What has ballet and bringing ballet to others meant for you? At Ballet Vero Beach our tagline is Dance is a universal language™. I can't really explain what it is about ballet that does it for me. I do know that I have no idea where I would be without it. To be able to see others moved by dance means to world to me. We have an amazing program at Ballet Vero Beach through which we provide tickets and outreach workshops to local social service non-profits. Knowing that we give people a chance to dream beyond their current circumstances — there is nothing better than that!