OMAHA — The dancers of American Midwest Ballet start work August 28 on what artistic director Erika Overturff is calling "our season of threes": the company's third performance season, featuring three different programs in three different venues, plus a new collaboration with Opera Omaha that will see American Midwest Ballet dancers featured in all three opera productions.
Read artist bios for season 3.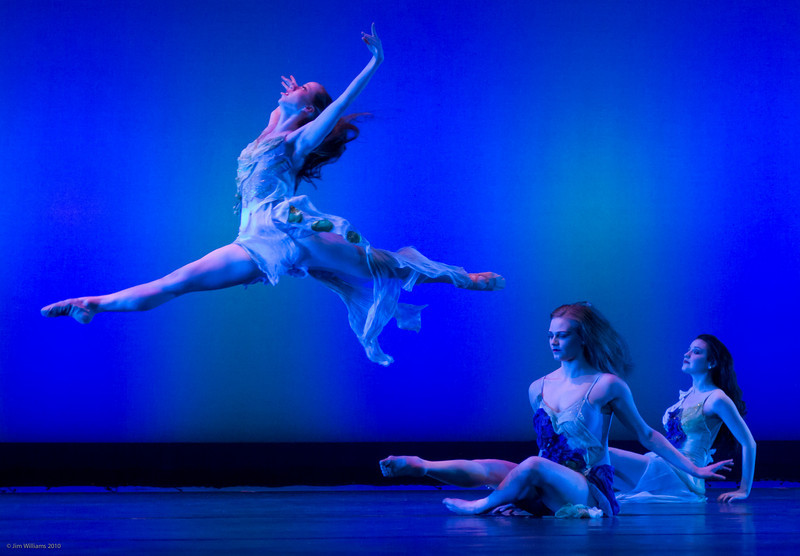 "It's a challenging schedule, but dancers love challenges!" Overturff said. "We're really excited about being able to bring such a wide spectrum of ballet to so many audiences."
The season will open October 19 and 21 at Joslyn Art Museum's Witherspoon Concert Hall with Momentum, American Midwest Ballet's annual "mixed-repertory" program consisting of short ballets in a diverse range of styles. This season's Momentum program, Overturff said, consists entirely of contemporary works: dances created by currently active present-day choreographers. The all-contemporary program "gives the audience a chance to see the wide range of styles that make up today's ballet vocabulary," Overturff said, and also ties in with Joslyn's exhibit Under Pressure: Contemporary Prints from the Collections of Jordan D. Schnitzer and His Family Foundation, which will be on view October 6, 2012, through January 6, 2013.
Other mainstage productions on the season include:
The Nutcracker, November 30 at the IWCC Arts Center in Council Bluffs, and December 2 at the Omaha Music Hall
Alice in Wonderland, choreographed by Kennet Oberly, April 26 and 27 at the IWCC Arts Center
Overturff said that for the first time in the company's history, American Midwest Ballet dancers also will participate in all three of Opera Omaha's productions: La Traviata (October 5 and 7); The Magic Flute (February 22 and 24) and Bluebeard's Castle (April 19 and 21.)
Another first for the season is American Midwest Ballet's inclusion on the artist roster of the Nebraska Arts Council's Nebraska Touring Program (NTP), which offers grant support for Nebraska schools and nonprofit organizations that sponsor arts performances, Overturff said. Momentum will be this year's American Midwest Ballet offering for NTP sponsors. Also on the touring front, American Midwest Ballet already has been booked to perform The Nutcracker December 14 and 15 at the Sami Bedell Center in Spirit Lake, Iowa, where the production premiered two years ago to record-breaking crowds.