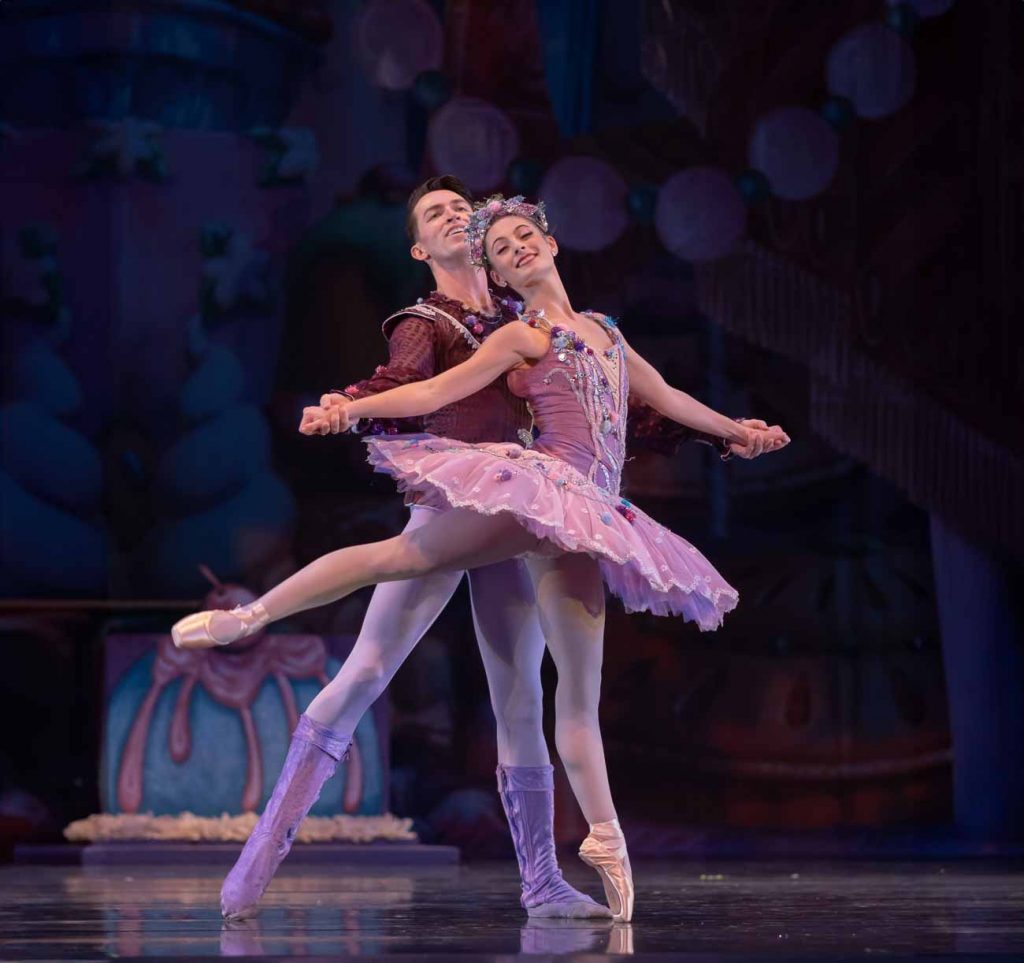 Best friends, dream roles
[November 22, 2023]

For dancers, performing the classically beautiful grand pas de deux from The Nutcracker is always a memorable occasion. For AMB's Katerina Schweitzer and Wyatt Weeces, dancing it together for the first time this season, the experience has been even more special.
"I never thought I'd get to dance my dream role with my best friend," said Katerina. "That's just so awesome."
Wyatt and Katerina both joined AMB in 2017 and became kindred spirits. When they dance together, "there's a level of trust between us, and we're able to communicate more easily," Katerina said. "I feel like we have two separate relationships," said Wyatt. "We have our dance friendship, and we have our real-life friendship too."
AN ICONIC COUPLE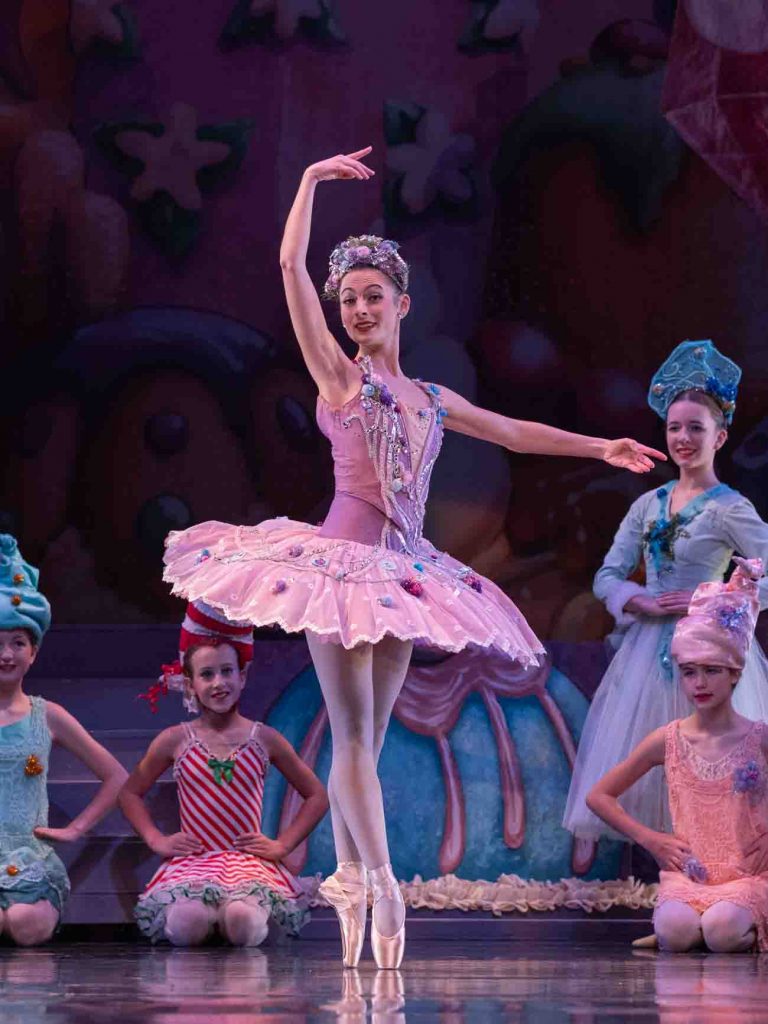 Both dancers share a love for The Nutcracker's iconic duet between the Sugar Plum Fairy and her Cavalier.
"Dancing the Sugar Plum Fairy has always been a dream role of mine, since I first knew I wanted to become a professional ballet dancer at 10 years old," Katerina said. "Getting to do it now is a dream come true for me, and I feel very honored that I get to do it. I just try to enjoy every second of it, because it is so special to me."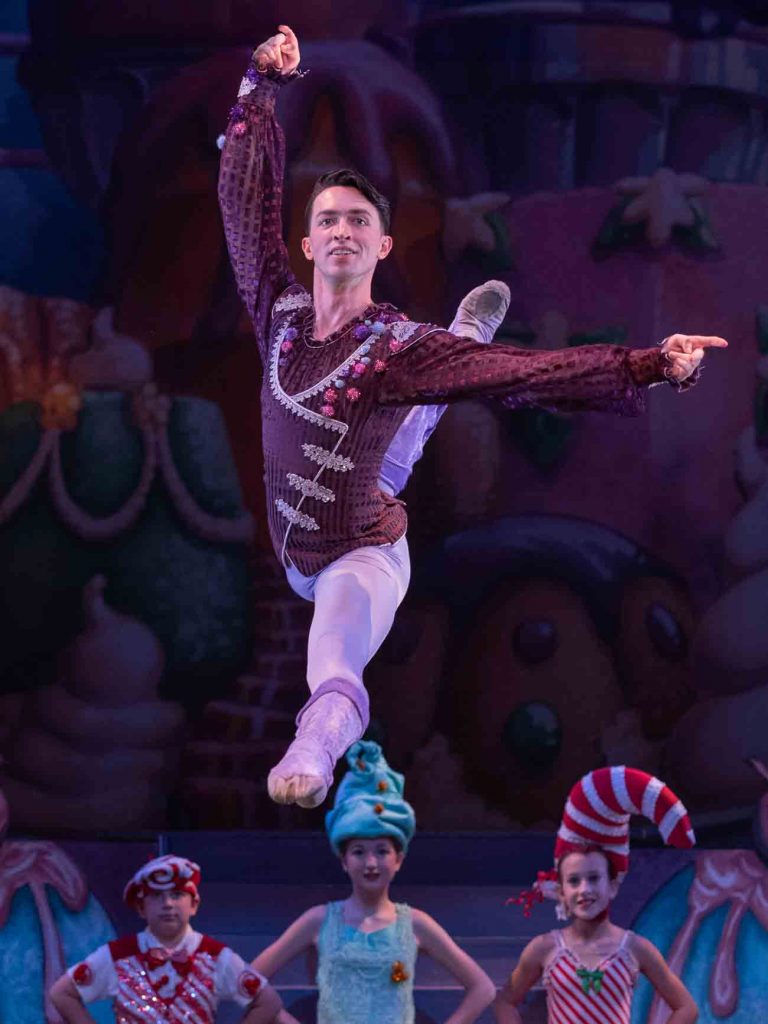 "I've always wanted to be the Cavalier ever since I first saw The Nutcracker when I was 9 or 10," Wyatt said. "We'd always have a New York City Ballet couple come and do the grand pas at my college, Friends University. I honestly thought it was a goal that was unachievable. I am just so proud that Katerina and I are here now. It seems surreal."
Adding to that feeling for Wyatt is the fact that he had retired from dance – or so he had thought – at the end of Season 12. When he returned this fall: "I had always hoped that I would be Cavalier someday, but I was not really thinking that this would be my year. I was thinking that maybe in a few more years I would be ready. But I guess this year it's been a year for me to grow into the roles that I've gotten.
"I just have a whole different idea of dance now, after taking some time off and looking back at it. It's been an amazing, life-changing opportunity for me, honestly."
WRAPPING UP A MEMORABLE DEBUT
For this season, Katerina and Wyatt will have one more Nutcracker performance together: at 7:30 pm on Saturday, December 9, at Omaha's Orpheum Theater. What will be going through their minds as they perform?
"On show days," Katerina said, "I just trust in my body and I go out there and perform, and I just try to live in the moment."
"What would the audience want to see?" said Wyatt. "That's what I try to think about. Mostly I just try to enjoy it while it's happening."
Is there anything they wish they could say to the audience who will be watching them Saturday night?
"I'd just want to tell people," Wyatt said, "that it means a lot to us to get to dance together." Katerina agreed: "It's very, very special."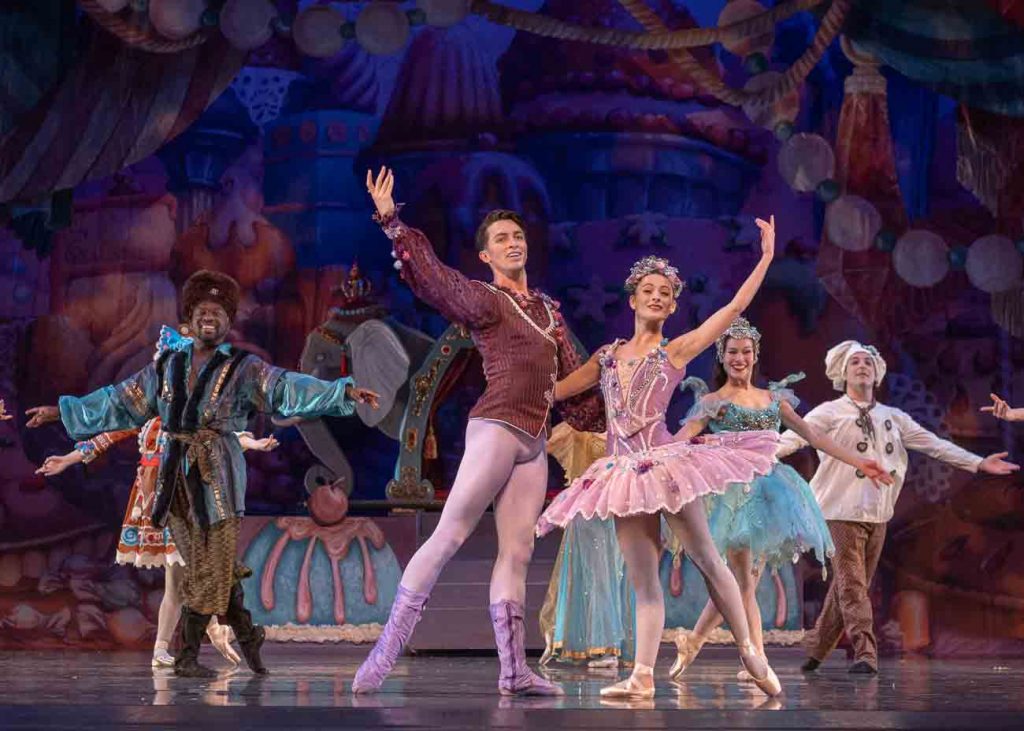 ---
This season's final performances of The Nutcracker will be:
Saturday, December 9, at 2 & 7:30 pm, and Sunday, December 10, at 2 pm: Orpheum Theater, Omaha