Ballet Nebraska becomes American Midwest Ballet in 2018-19.
Take a behind-the-scenes tour of the location of American Midwest Ballet's new home with artistic director and CEO, Erika Overturff:
How did it all start?
Ballet Nebraska began as a grassroots organization in 2009 and has steadily grown into a key cultural asset in the region. The people behind Ballet Nebraska have given their lifeblood for the past decade, and have created a wonderful professional company that the community can be proud of.
.
What is the big news?
As announced in July 2017, the community is coming together to advance the ballet to the exciting next phase in its development. Plans revolve around enhancing operations and creating a permanent home for the ballet to provide long-term sustainability for the company.
As part of this plan, Ballet Nebraska has accepted an invitation to become the resident dance company of the Hoff Family Arts and Culture Center, slated to open in 2019 in downtown Council Bluffs.
An operating support campaign is also underway to strengthen core operations by investing in staff and dancer infrastructure. The company is grateful to its many supporters who are making this possible, including major operating gifts from the Iowa West Foundation, the Fred and Eve Simon Charitable Foundation, the Richard Brooke Foundation, the Holland Foundation, the Peter Kiewit Foundation, and the Nebraska Arts Council..
Who is making this possible?
Pottawattamie Arts, Culture and Entertainment (PACE) is an Iowa West Foundation Initiative.  In partnership with  the nonprofit organization PACE, the  Iowa West Foundation announced plans for the new arts center in August 2016.  The initiative will transform the empty Harvester II Building into a destination for art, theater, and entertainment.
Funding for the $26.8M project is in the final stages of the campaign. Leadership gifts include a $9M gift from the Iowa West Foundation, a $2M gift from Ted and Polly Hoff, a $1M gift from Polina and Bob Schlott, a $1M grant from Enhance Iowa and additional major gifts from regional foundations along with the generous support of many community members..
What's the benefit for Ballet Nebraska?
The new arts center will provide a state-of-the-art facility that will allow the ballet to consolidate its rehearsal, costume and scenic construction, and administrative functions under one roof. It also will give the company access to a fully-equipped onsite theater, the Polina and Bob Schlott Performing Arts Center. This will create a number of logistical efficiencies for the company, which currently juggles the challenges of working in various borrowed spaces.
All of these improvements will help us be more efficient and productive. They will let us concentrate even more of our energy on our primary mission: bringing high-quality ballet to the region..
Does this mean you'll be leaving Omaha?
Not at all. We'll still be performing at the Orpheum Theater, collaborating with Joslyn Art Museum, and working with our community partners including Omaha Performing Arts, Omaha Symphony, Opera Omaha, Omaha Public Schools, and numerous social service agencies. We've been active in both Nebraska and Iowa from the very beginning, and the new center will help us maintain and strengthen our activities on both sides of the river..
What changes can audiences expect to see?
Any changes you'll see will be positive. While the Hoff Family Arts and Culture Center is in development, we'll keep operating as we have been while focusing on strengthening our staff and dancer infrastructure. Once the new arts center is completed, we'll move in and start benefiting from its facilities. You can expect to see even more beautiful costumes and sets at our performances in both Omaha and Council Bluffs. And we'll be able to be part of the exciting interdisciplinary and community programs that the center will host with us, other partners, and the community..
Will you be changing your name?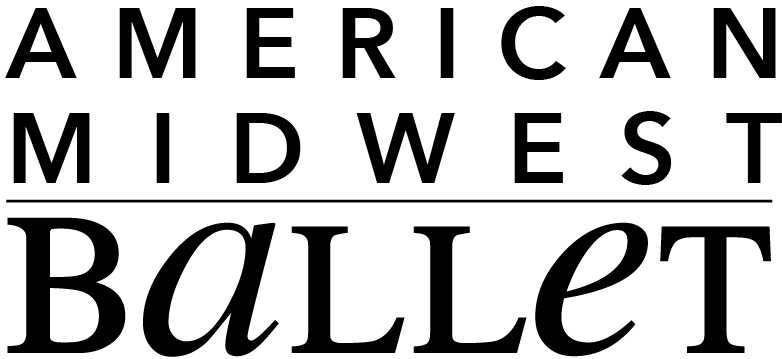 As a reflection of the company's increasing stature as a regional asset, the company will rebrand under the new name American Midwest Ballet. We've always been a presence in both Omaha and Council Bluffs, and this name more fully reflects our identity.
We'll continue to perform as Ballet Nebraska throughout Season 8, as we introduce audiences to our new identity. For Season 9 (2018-2019), we'll begin performing under the American Midwest Ballet name..
Who else is involved?
In addition to the ballet, other residents of the Hoff Family Arts and Culture Center will include: PACE, which will operate the facility and provide arts programming, as well as lend expertise and support to other arts and culture organizations in the areas of marketing, fundraising, and administration; Chanticleer Theater, a long-established community theater offering musicals, plays, and children's theater workshops; and Kitchen Council, a kitchen incubator for food startups to grow their business, spearheaded by the Iowa West Foundation and the Greater Omaha Chamber under the umbrella of its regional economic development partnership.
The facility will also feature art exhibitions, a large event space with a cafe and bar, music lessons, visual art classes, and performances by Kanesville Symphony, as well as archival storage for several area museums. .
How can I keep up with what's happening?
We'll post regular updates on this page and our Facebook page, and PACE will keep the community informed on the overall project.
We look forward to having all of our supporters with us as we take this exciting next step in our growth as the region's resident professional dance company.