American Midwest Ballet's The Nutcracker returns to San Antonio with the visual splendor and charming story that make it a family favorite. Set to one of composer Pyotr Tchaikovsky's most famous works, this holiday classic transports audiences to the enchanting Land of Snow and the opulent Kingdom of Sweets, featuring a uniquely breathtaking Waltz of the Flowers scene.
With a cast of 30 professional dancers joined by student dancers from throughout the community, American Midwest Ballet's The Nutcracker features lavish sets and more than 250 beautiful costumes.
WELCOME TO THE CAST OF THE NUTCRACKER!
ArtsSA, American Midwest Ballet, SA Metropolitan Ballet and Dorothy Keck Dancers are pleased to invite you to join the 2019 cast of the holiday classic The Nutcracker!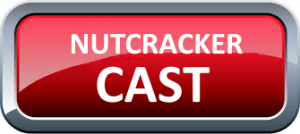 View Cast List 2019
Check your casting here.
HOW TO ACCEPT YOUR ROLE
To officially accept your role in The Nutcracker and to attend the necessary rehearsals, please do the following:
Pay the $50 per student costume fee online by Sat., Aug. 24. Please do not bring cash or check to rehearsals.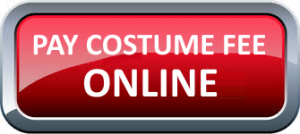 REHEARSALS AUG. 24 & 25
American Midwest Ballet's ballet master, Matthew Lovegood, will lead the first weekend rehearsals.  You will be informed via email of future rehearsals.
Saturday, August 24
at Dorothy Keck Dancers, 1532 Austin Hwy, 78218
10:00-11:00  Elves
11:00-12:00  Little Drosselmeyers & Clara
12:00-1:00  Sugar Plum Court & Candy
2:00-2:45  Maids
2:45-3:45  Toy Soldiers
3:45-5:15  Party Girls & Boys, Baby Party Girls, Clara, Fritz
4:45-5:15  Toy Soldiers (added in with Party Kids)
6:00-7:30  Cakes & Bakers
7:30-8:00  Chinese Dragon
Sunday, August 25
at Connally's Dance Workshop, 2800 NE Loop 410, Ste. 307, 78218
1:00-2:00  Angels
2:00-2:30  Snails & Bee
2:30-3:15  Baby Mice, Clara, Fritz
3:15-4:00  Clara & Nutcracker Prince
FOR REFERENCE
AMERICAN MIDWEST BALLET'S
THE NUTCRACKER
Lila Cockrell Theatre | San Antonio
Dec. 19, 20 at 7:30 p.m.
Dec. 21 at 2:00 p.m. & 7:30 p.m.
Dec. 22 at 2:00 pm